alaska
Adventure holidays to Alaska is truly showstopping. There are a plethora of authentic experiences that can't be found anywhere else in the world, and they make fro an unforgettable vacation. One of the hallmarks of Alaskan travel, the wildlife is second to none. From the sub species of bear on Kodiak Island to the abundant numbers of whales migrating through the Inside Passage, Alaska is a wildlife lovers paradise. The last Frontier is also home to a number of remote lodges that offer unparalleled access and comfort to an otherwise wise corner of the world. Think luxury chalets built on Mount Denali and remote fishing lodges overlooking the Gulf of Alaska.  Located under the Auroral Oval, Alaska is also among the best locations in the world to see the transcendent Northern Lights and they can be combined with other phenomenal winter activities. If you're on the hunt for adventure experiences that are beautiful and raw, Alaska is an unparalleled destination.

Alaska highlights
At Bespoke Travel Design, we specialize in crafting private and tailor journeys. Below you will find a few of our favorite highlights that can feature in your bespoke Alaska itinerary.
• Experience the Inside Passage as you spot humpback whales, go salmon fishing and touch down on a glacier for an Alaska dog sledding adventure.                                       Go dog sledding across ice field, bear watching in Lake Clark National park and fishing for Alaska salmon.
• Watch bears hunting for salmon at Brooks Falls in Katmai National Park. • Marvel at the peaks within Denali National Park, all the while staying in the only privately owned land inside the Park & Reserve, with sits an an elevation of 6,000ft and offers jaw-dropping panoramic views of the surrounding Glacier and mountains. 
• Reel in your supper of Alaskan Halibut at an Alaskan fishing lodge. Spot black bears, walk on a glacier and more.
• If you're feeling adventurous, then fat-biking across a glacier or heli-hiking could be for you. Alternately, enjoy a leisurely paddleboard across a pristine lake, or why not check out a lakeside hot-tub? Visit a remote Lodge where at your disposal are planes, white-water rafts, fishing poles, freshly prepared meals and millions of acres of National Park.                                           • Go where no one has gone before (literally!) with expert pilots able to land gently in wild places. Unplug and venture to the dges of the earth, where the wilderness will crawl under yoiur skin and touch your soul.
when to GO
 The best time to visit Alaska is between mid-June to mid-September.  The warmer weather and long days make this a great time of year.

lodges we love
Nothing but the best. Browse the lodges that can feature in your bespoke Alaska itinerary.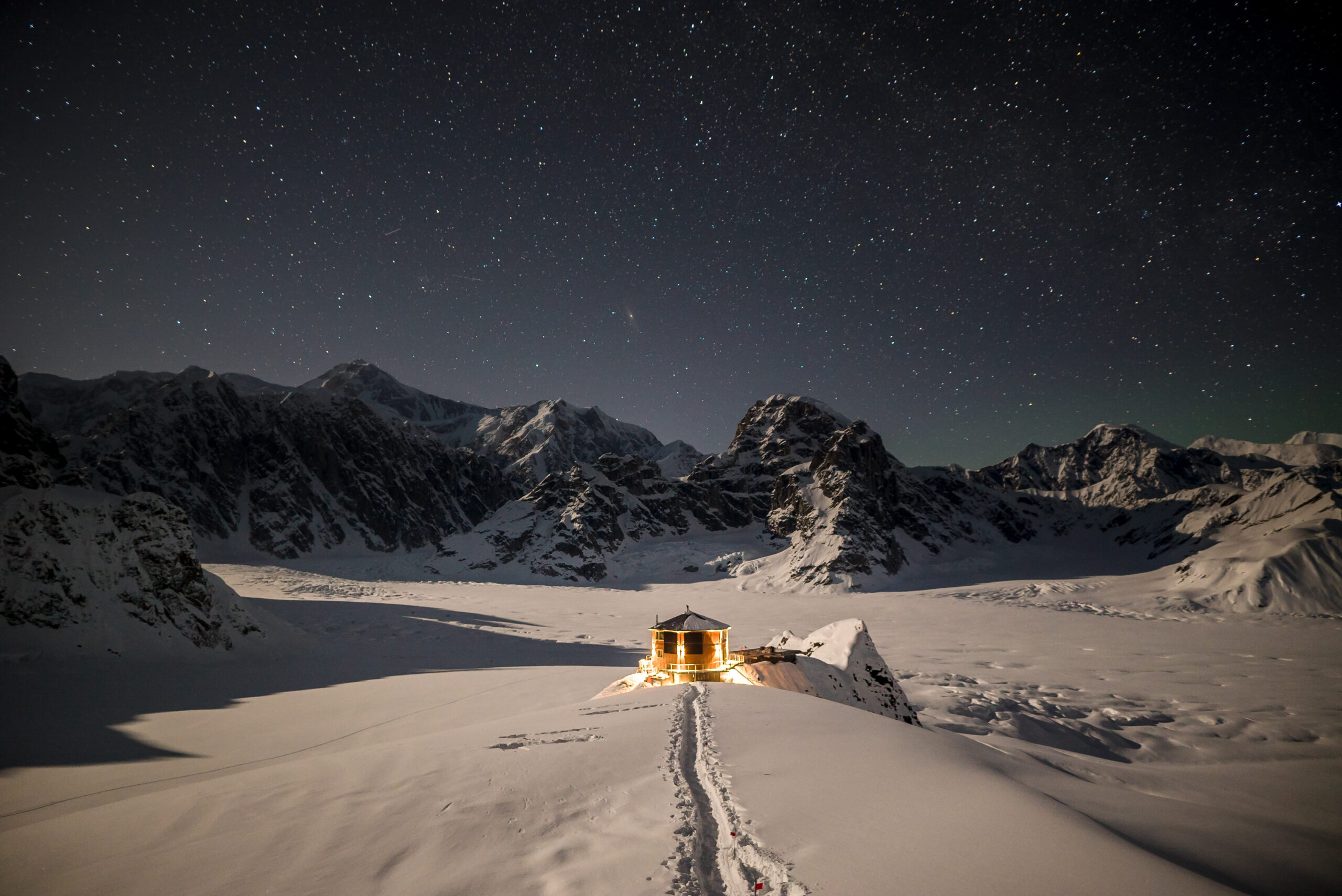 Sheldon Chalet
Perched on a nunatak in the Don Sheldon Amphitheater of Denali's magnificent Ruth Glacier, just 10 miles from the summit, Sheldon Chalet is more than a place to stay, it's an exclusive experience of grand proportion. Visit the hotel website.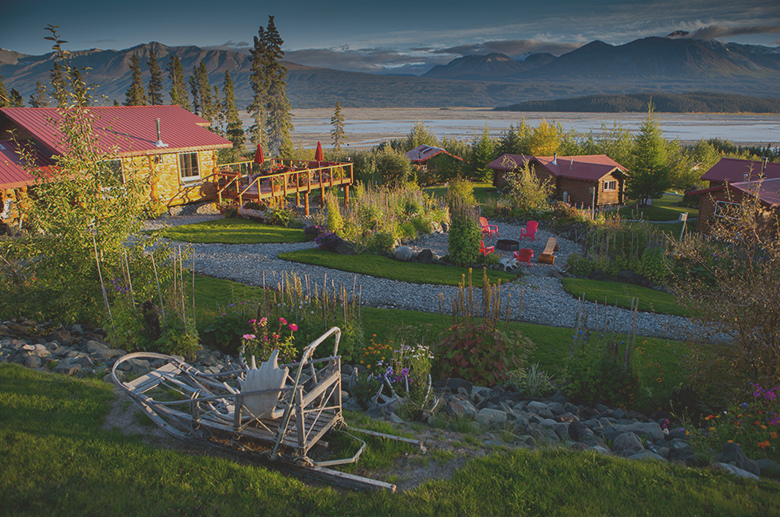 Ultima Thule
Ultima Thule is for people who want to experience the real Alaska. People who are craving wild places and raw experiences. To escape, for a moment into nature and come away with memories that will last a lifetime. View hotel website.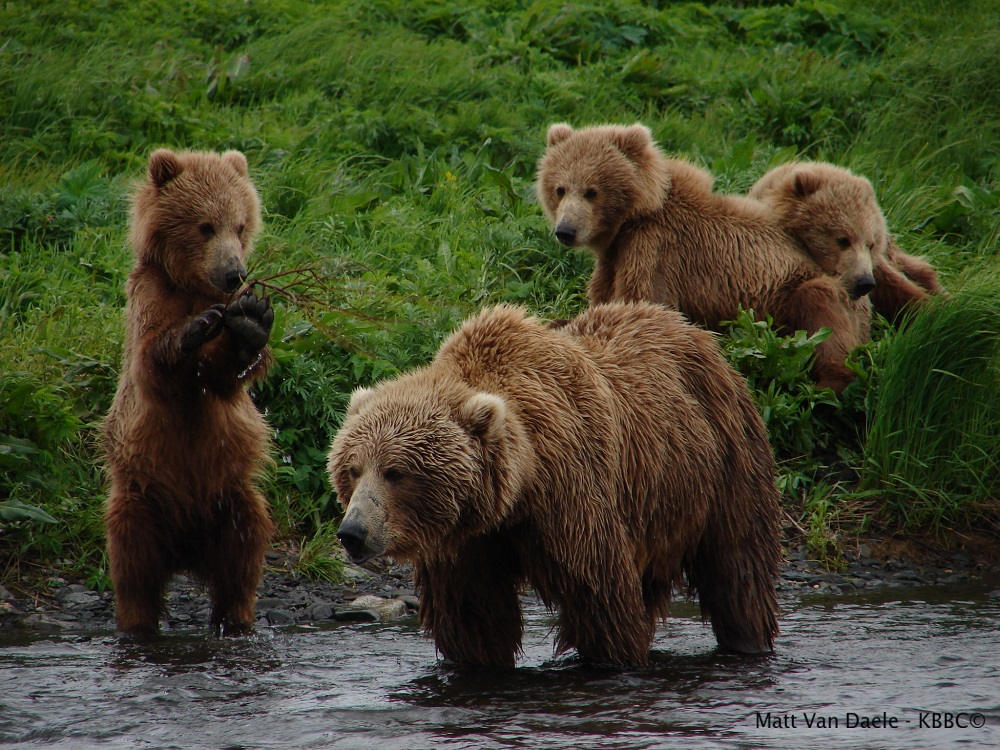 Kodiak Brown Bear Center
Set course for remote Kodiak Island, the home of the mighty Kodiak bear, the largest brown bear of all, and second in size only to the polar bear.  Nestled on the shores of Karluk Lake in the middle of a 210,000-acre private reserve, you'll have unparalleled access to Alaska's best bear viewing. Visit the hotel website.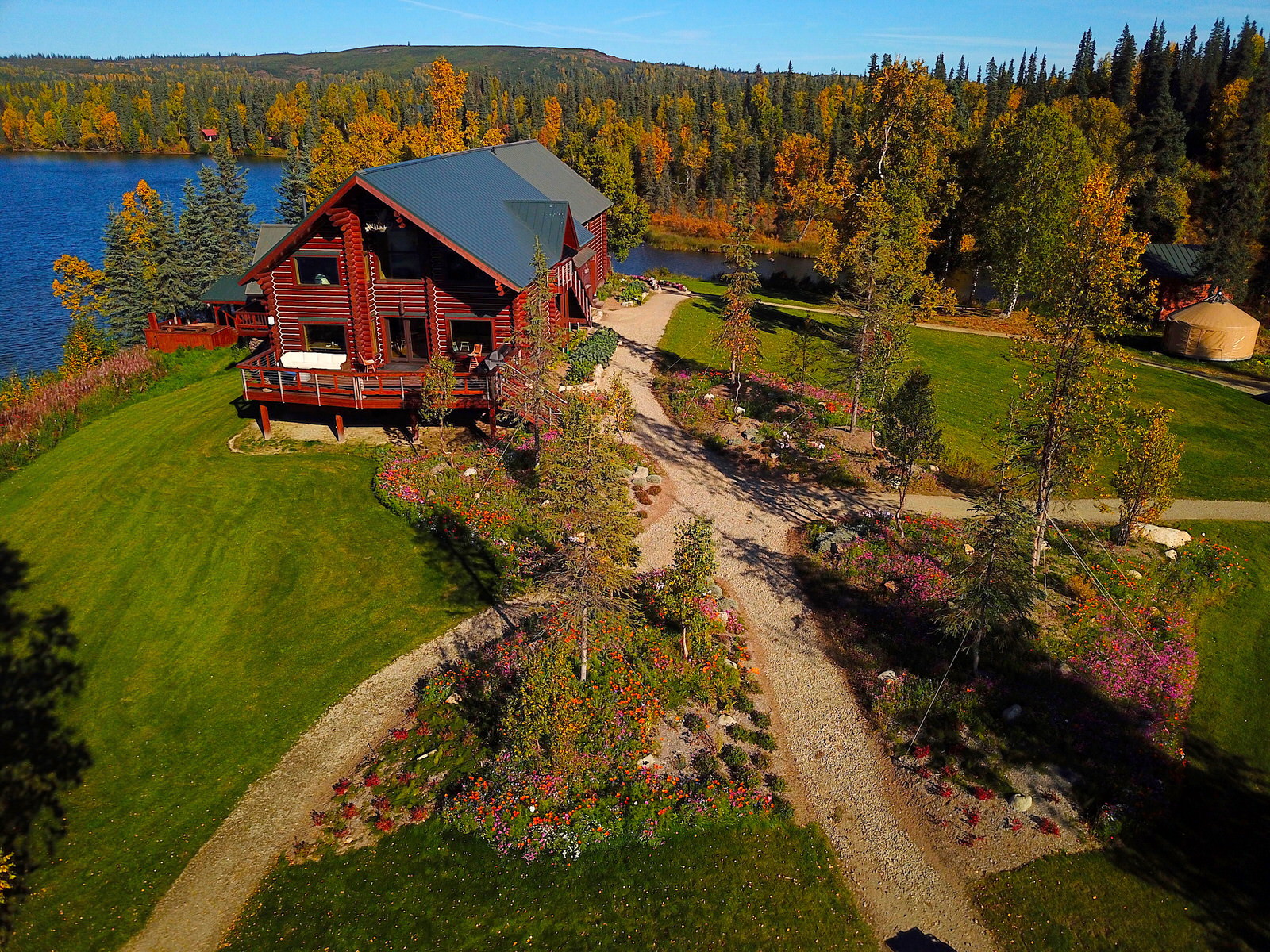 Todrillo Mountain Lodge
From helicopter-led adventure tours of nearby glaciers and trekking across ancient glaciers to picnic lunches in meadows of wildflowers and wellness sessions in your cabin, Tordrillo Mountain Lodge, considered one of the state's premiere wilderness lodges, has alot to offer. Visit the hotel website.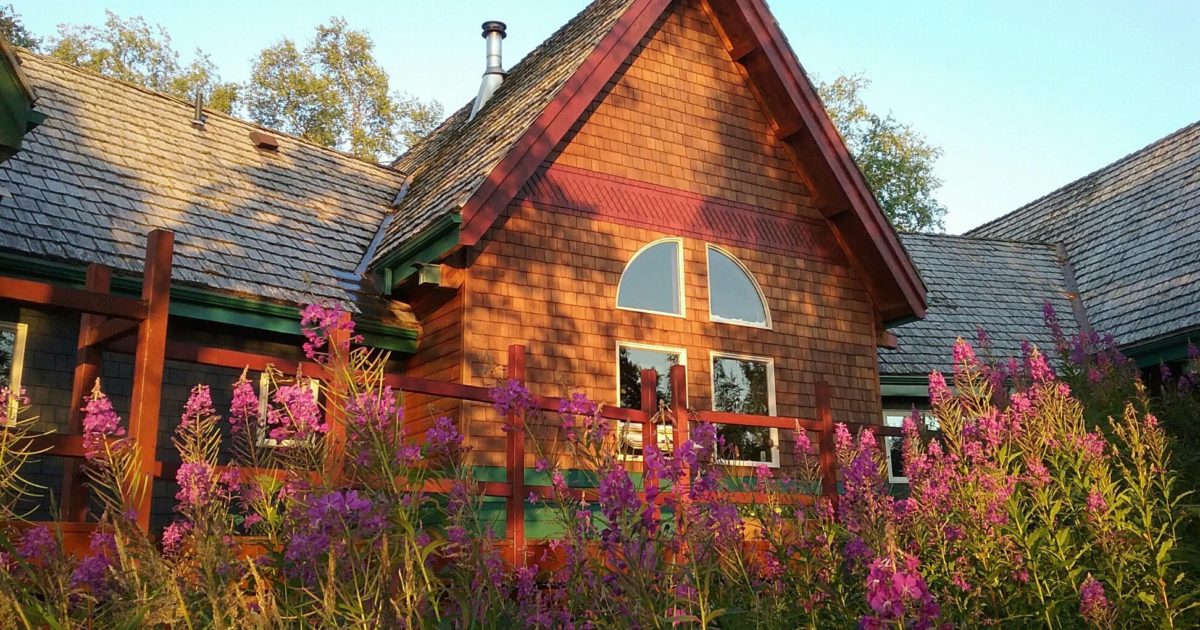 Ridgewood Wilderness Lodge
A gorgeous hideaway near the town of Homer, the world's halibut-fishing capital, Ridgewood Wilderness Lodge takes advantage of tis prime location. Arrive via float plane or water taxi only, as it's located within Alaska's first state park along Kachemak Bay. Activities include hiking, kayaking and wildlife-watching. Visit the hotel website.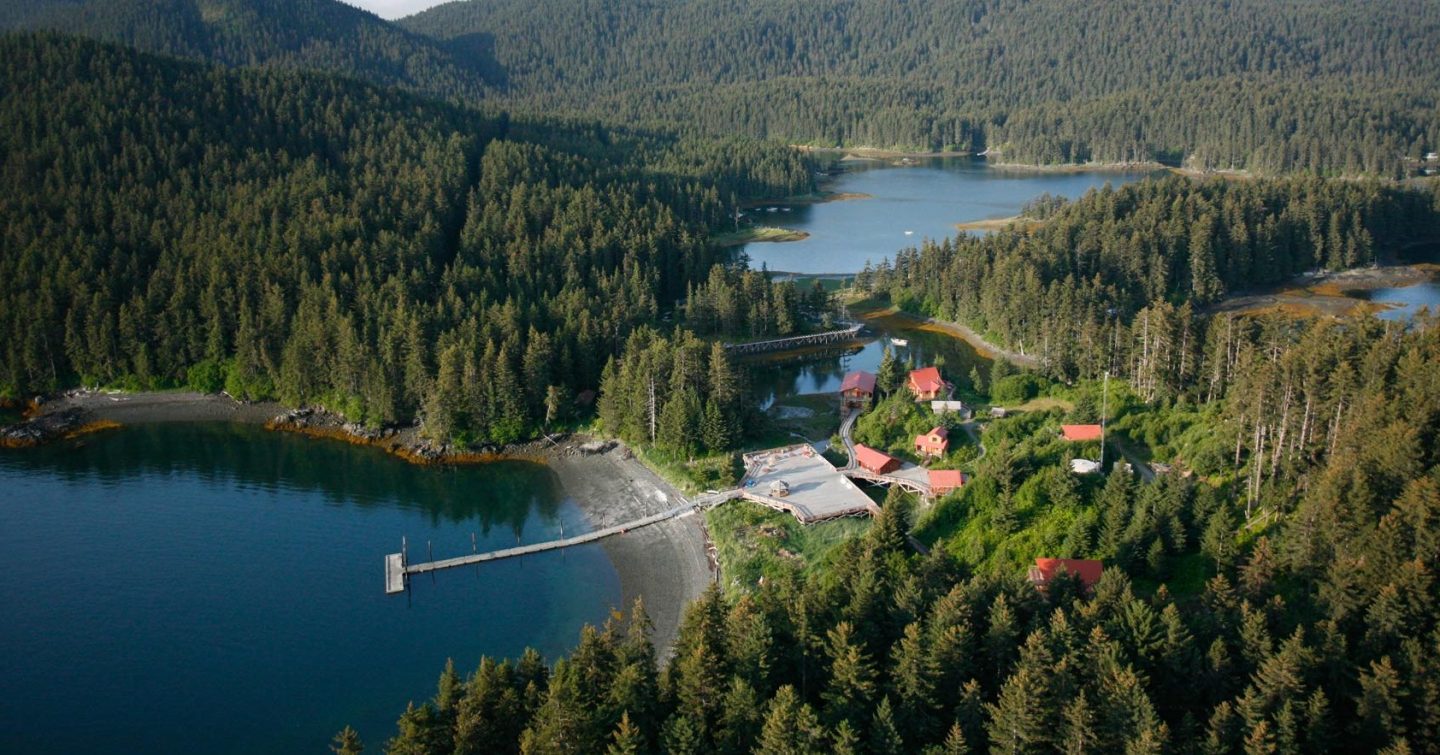 Tutka Bay Lodge
Tutka Bay Lodge sits in a private cove with a rugged 9-mile ancient glacial fjord at the edge of the Kachemak Bay State park.  The six cabins offer a home base to explore coastlines, deep fjords, dramatic mountains, quiet beaches, old growth Sitka spruce forests and amazing tidal fluctuations. Visit the hotel website.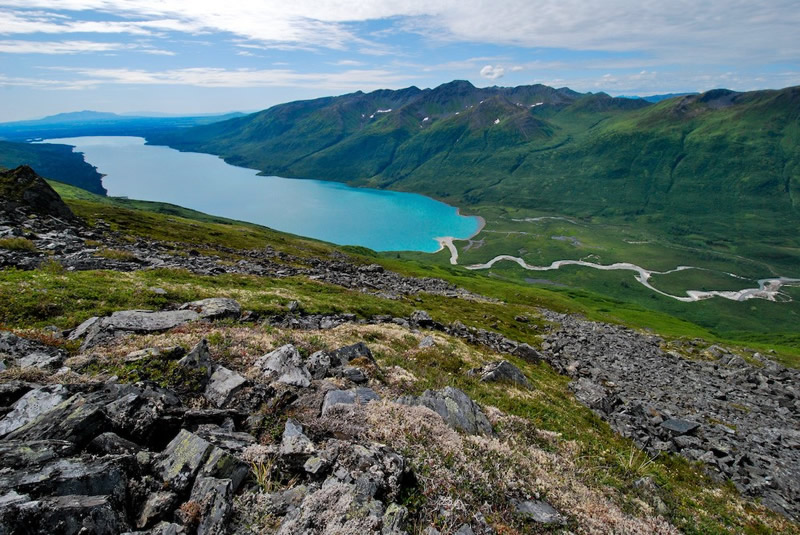 Chelatna Lake Lodge
Just south of Denali National Park, seclude yourself in the epitome of rustic luxury. This is the perfect setting for an ultimate Alaskan experience: the resplendent colors of the Northern Lights. This dark-sky lodge is completely free of light pollution – making it one of the best places in the world to view the phenomenon. Visit the hotel website.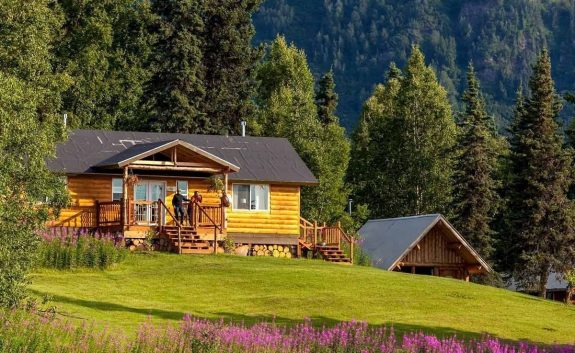 Winterlake Lodge
Winterlake Lodge sits at the entrance to the Alaska Range, just on the edge of an ancient valley. Activities here range from Bear Viewing, Heli Adventures, Glacier Trekking, Kayaking, Rafting, Bird Watching, Fishing, Natural and Cultural History and so much more .. depending on the season. Visit the hotel website.
featured destination
Ultima thule lodge, alaska

Looking to extend your trip?

For the ultimate trip to relax and recharge, how about combining Bhutan & India on the ultimate spiritual escape! On this customized journey, you can join local monks for daily prayers and blessings in Bhutan before hopping across the border to get ahead of the crowds and visit the Taj Mahal at sunrise, and find peace in the Himalayan foothills at a world-class wellness retreat. Get in touch, to find out more.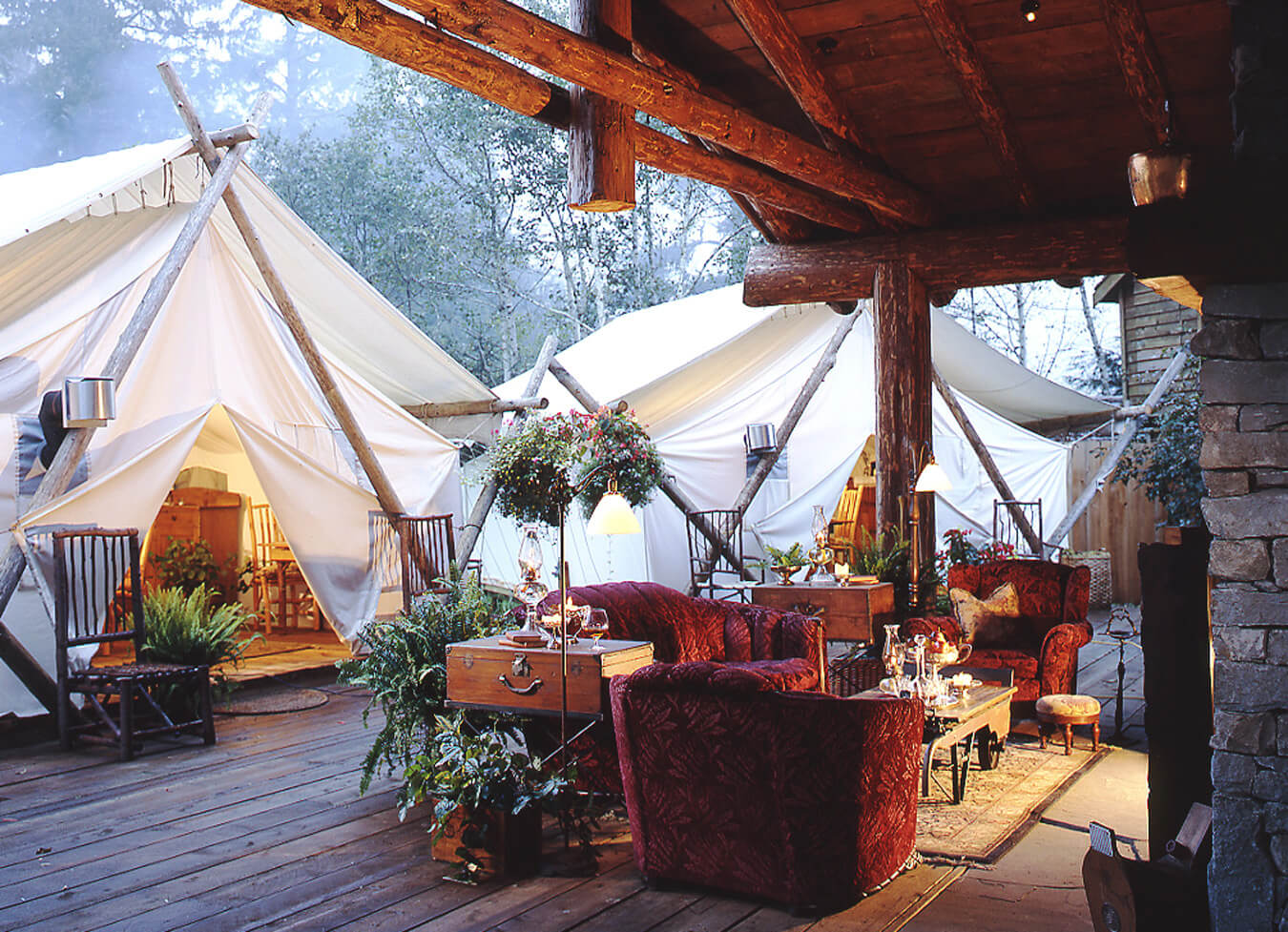 Canada
From coast to coast, explore the natural beauty at our doorstep and experience the heart of a nation diverse and resplendent. Read More  >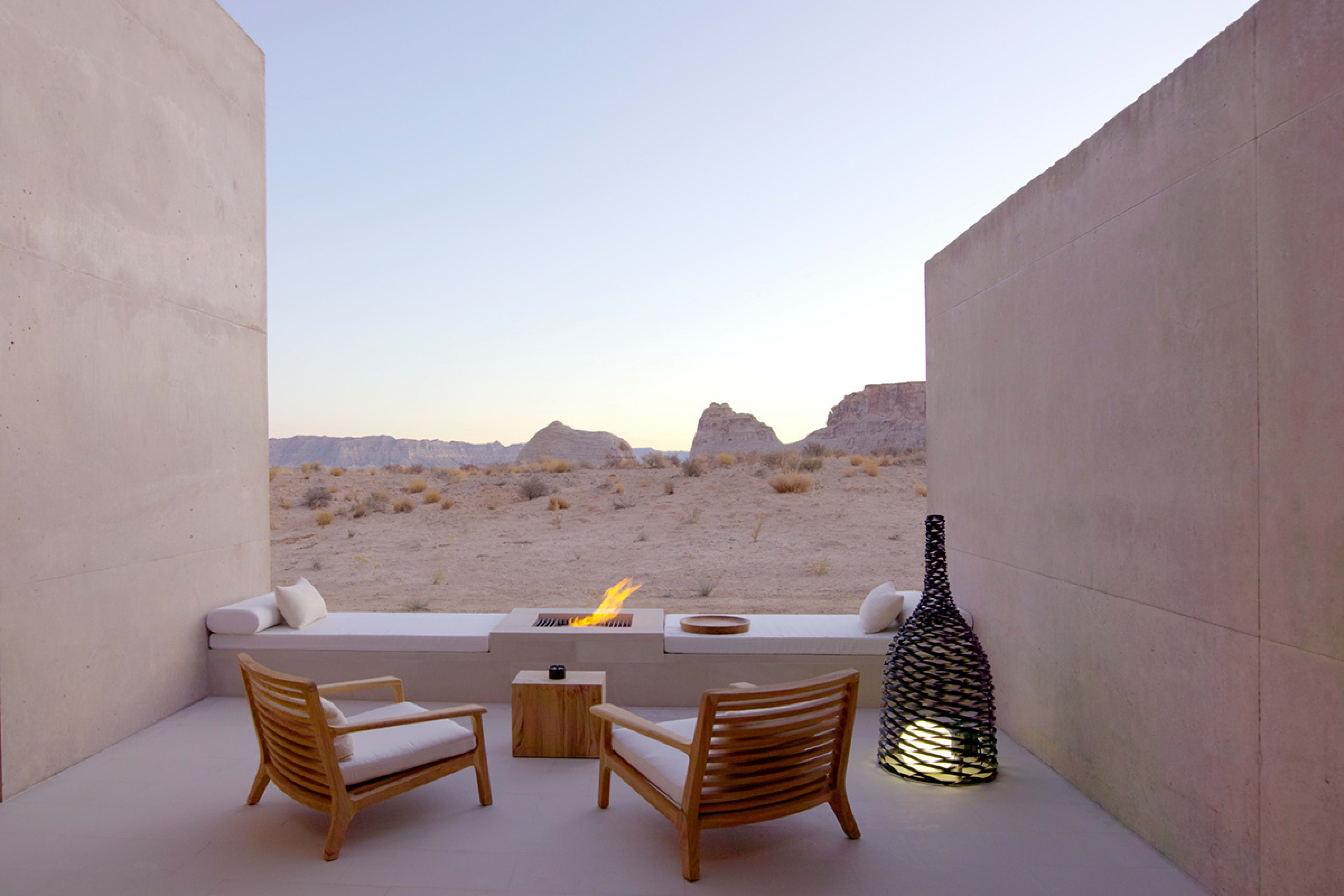 United States
Discover the very best that the United States has to offer in Bespoke Travel Design's luxury style. Whether you're passionate about exploring their beloved national parks on foot, or indulging in fabulous wine tasting on a picturesque vineyard, we've got you covered. Read More  >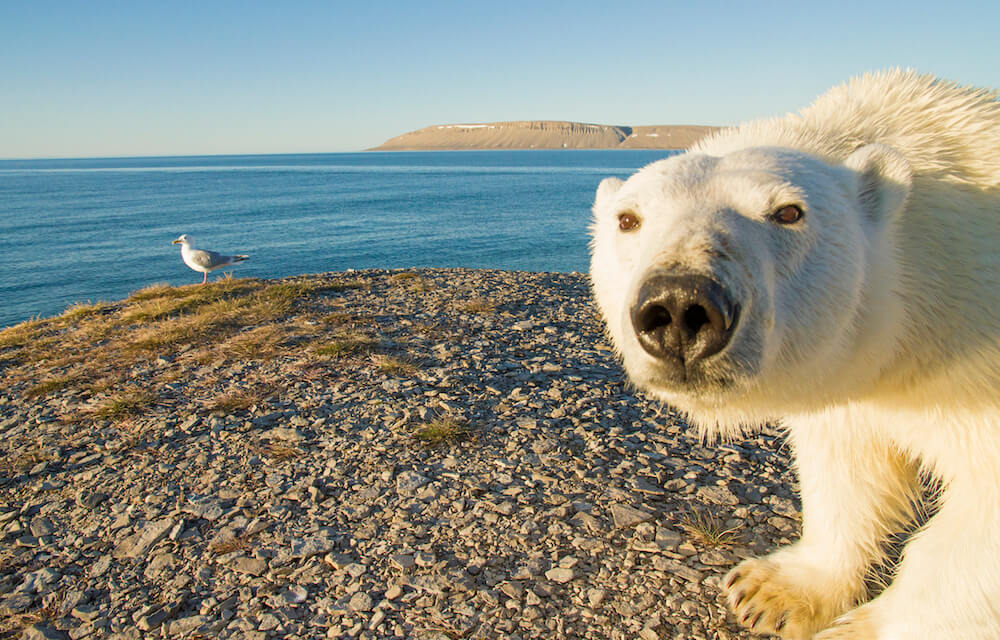 From soaring cliffs to mummified forests, spectacular glacial formations to stunning alpine vistas, expansive waterways to sheltered shores, Canada's remote Arctic provides the definitive experience of a mysterious, magical region few ever get to see. Read More  >