THE CARIBBEAN
The Caribbean is sun, sand, sea, and stress-relief. Take your island pick and indulge. Sway to the reggae beats of Jamaica or bathe in the crystal blue waters of St. Bart's where the ocean meets the sky. These sun-kissed paradises are home to tropical forests, waterfalls, hiking trails, and ridges in the clouds, making it ideal for those seeking family fun and picture-perfect honeymoons. Sun kissed skin and salty hair are part of the deal.

anguilla | antigua and barbuda | aruba | bahamas | barbados |
british virgin islands | cayman islands | cuba | grenada | jamaica | st Kitts & Nevis 
st lucia | St vincent & the grenadines | turks & caicos | guadeloupe

ANGUILLA
Caribbean Delight
An Enchanting Piece Of Paradise
Dazzling vacation properties are woven with clapboard shacks to create a co-mingling of accommodations on this little limestone Caribbean isle. A mix of cultures inhabits the island of absolutely mind-blowing beaches and scenery. This vacation hot spot is ideal for those who aim to retreat from the radar, with its quaint and low-key charms in the tropical haven of a location.
ANTIGUA and barbuda
Treasure Island
A Caribbean Getaway With Options Galore
Good things come in small packages, like Antigua, which encompasses little more than 100 square miles. While you're here, you can go horseback riding in the surf at Falmouth Bay, try your hand at kitesurfing at Jabberwock Beach, take a catamaran tour around the island, or hike to the top of Mount Obama and enjoy the view.Or find a secluded spot on the sand and soak up the sun.
ARUBA
Coastal Play
Tiny Island, But Big Adventures
Stretching just 75square miles, the island of Aruba has no shortage of fun. Pristine swimming beaches back into wild, cactus-covered hills where hikers can enjoy stunning vistas. The rugged east coast calls adventurers to Andicuri Beach, only accessible to those with four-wheel-drive. Peruse the shops in Oranjestad, where Dutch meets Caribbean's signature vibe or relax under one of the island's beloved divi-divi trees.
BAHAMAS
Bask In Beauty
Sit, Relax, Explore, And Stay A While
Beaches and boating, pampering and sightseeing, diving and dining: This is just a taste of the experiences to embrace in the Bahamas. With blue water so clear you can watch tropical fish flitter about, and beaches so luxuriously relaxing, you might spend every day of your vacation just relaxing. Tropical adventure awaits you.
BARBADOS
You'll Flip Over
… The Crop Over (And So Much More)
Barbados is renowned for the Crop Over Festival, which begins in late June when the last sugar canes of the season are blessed and the king and queen of the crop are celebrated (it's a massive party). But the island also allows for catamaran sailing, the Oistins Fish Market (one of the world's most spectacular), and a tremendous gaming reserve.
BRITISH VIRGIN ISLANDS (BVI's)
Yachting Heaven
Sail Away
The British Virgin Islands – 60 of them – boast beautiful coves and intimate bays. Today, these Caribbean waters are a haven for yachts and sailboats. See giant beach boulders at the Baths on Virgin Gorda, dine on curry-stuffed roti in Tortola's Road Town, sing along to reggae tunes at Foxy's beach bar on Jost Van Dyke, and snorkel in sea caves at Norman Island.
CAYMAN ISLANDS
Breezy Perfection
Where Water Adventures & Seaside Relaxation Meet
The Cayman Islands are an unmatched tropical paradise, with palm trees dotting the white sandy beaches and stunning dive sites off every shore. Stretch out on the glittering shores of Seven Mile Beach, and venture on to the shallow sandbars of Stingray City. Then unwind with a rum cocktail and watch the blue skies deepen shades as the sun retreats into the horizon.

CUBA
Soulful Beauty
Colonial Cities & Cultural Discoveries
From 1915 to 1930, Havana hosted more tourists than anywhere else in the Caribbean. Today, things are striking a similarly upbeat note — over 3 million arrivals per year, making it one of Cuba's top revenue-generators. Malecon is a deeply soulful neighborhood with beautiful, polychromatic houses, and Calle Mercaderes is a shrine to 18th-century Cuba.
GRENADA
Tropical Spice
A Taste Of Heaven In The Caribbean
There's hardly a guilty pleasure that can't be satisfied on Grenada. Sip rum in one of the local distilleries, taste chocate at The Grenada Chocolate Company, and unwind in the white sand of Pink Gin Beach. Known as the "Spice Isle", the fragrance of Grenada's nutmeg mixes with tropical flowers & fruits. You will love a dive down to the world's first underwater sculpture park.
JAMAICA
Irie Getaway
Discover Beaches, a Blue Lagoon, and Bond…James Bond
With its Blue Mountains, beaches, rainforest, and rushing waterfalls, Jamaica is a true island temptress. Bond with your loved one by going undercover at Goldeneye, former home of 007-author Ian Fleming. Make a splash in the Blue Lagoon, siac. Get your groove on at beach bars in Negril & Montego Bay.
ST KITTS AND NEVIS
Caribbean Duo
Sweet Sites And Intoxicating Beats
A pair of mountainous sister islands in the West Indies, St. Kitts and Nevis doubles down on tropical beauty. On the larger St. Kitts, lie back in the sand of South Frigate Bay, where steel drum music drifts onto the beaches or traverse up the lush Mt. Liamuiga. Cross the channel to little sister Nevis and find remnants of the islands' rich sugar plantation history, complete with colonial-era architecture and long-abandoned estates.
ST LUCIA
Beyond A Beach
More Than Meets The Eye
This mountainous island has more to offer than just its calming beaches bordered by luxurious lodging. An emerald gem in the Caribbean Ocean, Saint Lucia brings the best in island life. Wildlife aficionados welcome the buzz of rainforest and ocean nature, while explorer types appreciate the options for adventure, like zip-lining or horseback riding or finding a secluded waterfall or deserted bay.
ST VINCENT & THE GRENADINES
Endless Exploring
Remote Beaches And Busy Markets In Paradise
A banana-strewn paradise, St. Vincent and the Grenadines seems to have an island for everyone. On the speck-sized Mayreau, undisturbed, powdery beaches offer a tranquil setting. Leave the serene and head for Kingstown, where the pulsing Saturday Market boasts spices, lobster, and local fruit. Take a dip in the crystalline waters off Bequia, then head back to shore to dine on freshly caught seafood under the stars.
TURKS AND CAICOS
Island Idylls
Dive Into Adventure in the Lucayan Archipelago
Say I scuba-"do" to a dive along one of the world's longest barrier reefs and a mile-high underwater wall off the coast of the Turks and Caicos, a chain of 40 islands and cays in the aquamarine Caribbean. For a calm experience, snorkel along Smith's Reef & Bight Reef. Witness a nighttime mating ritual courtesy of greenish glowworms that breed in the Caicos Cays every month, transforming the water into a luminescent Milky Way.
GUADELOUPE
Island Escapade
Lush Rainforests To Sparkling Seas
Of course, Guadeloupe offers the icons of paradise: topaz seas, golden shores, and beachside dining. But leave the idyllic beaches and find the islands also boast other pleasures. Traverse the rainforests of Basse­Terre's Parc National de Guadeloupe, sip rum alongside French­Caribbean cuisine on Marie­ Galante, and shop the markets in Pointe­ à­ Pitre. When you tire of your explorations, head back to the picturesque coast for more relaxation.
an extraordinary caribbean holiday.
tailored to you.
SEARCHING FOR THE PERFECT HONEYMOON DESTINATION?
Whether you're looking for a luxury honeymoon to the Caribbean, or your have your eyes set on exploring Cape Town in South Africa, we've got you covered.
Check out all our honeymoon destinations and speak with us to get planning your special trip.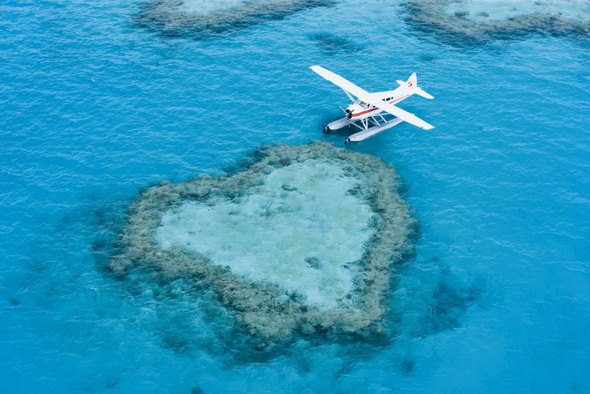 capture your travel memories with an exclusive offer on a fun, candid photo shoot.

book a photo shoot through us, and you'll receive 20% extra photos, and a code for a free 8×10 print.