South America
You could spend a lifetime crisscrossing South America and still never grow bored of its landscapes. The spire of Huayna Picchu reaching up through the mists blanketing the ruins below. The enormous crenellations of the Cordillera del Paine mountains. The Atacama Desert's star-flooded skies. And if you can experience that kind of wild beauty
and
spend the night sleeping on sheets with a sky-high thread count after lulling yourself to drowsiness with a glass of Malbec? Well, so much the better. ~ Travel and Leisure.

Drama Aplenty
Argentina's Varied Landscape
Fall in love all over again beside Iguazu Falls, a crashing confluence of cascades tumbling over a plateau bordering Argentina and Brazil. Feel your hearts pound in unison while rock climbing in Patagonia's Los Glaciares National Park or hiking Tierra del Fuego's Glaciar. Drink a toast to a fine romance in a Mendoza vineyard, or lose your head in the clouds aboard the Tren a las Nubes, a railway traversing magnificent peaks and canyons.
Read More >
Be Bowled Over
Colorful Contrasts, Exotic Towns, Vibrant Escapes
Touring Bolivia is like riding a rainbow, with its green Amazonian jungles, white-capped Andean mountains, pink flamingos wading in the red waters of Laguna Colorada, and skies reflected in Lake Titicaca. Browse for flamboyant souvenirs in the chaotic markets of La Paz, blink at the bright-white colonial facades in Sucre, or see your life flash before your eyes on "the most dangerous road in the world," winding from La Paz to Coroico. Read More >
Brazil
Lust for Life
Discover a Wild and Beautiful Country
Brazil has famous beaches but you can also paddle through the Amazon Rainforest, hike and bike in Chapada Diamantina National Park, visit the thundering falls of

Iguaçu

and take a dip in aqua-blue lagoons cradled by the dunes in Lençóis National Park. Our tailormade trips to Brazil are customized to your personal interests and will be a travel experience you won't soon forget! Read More >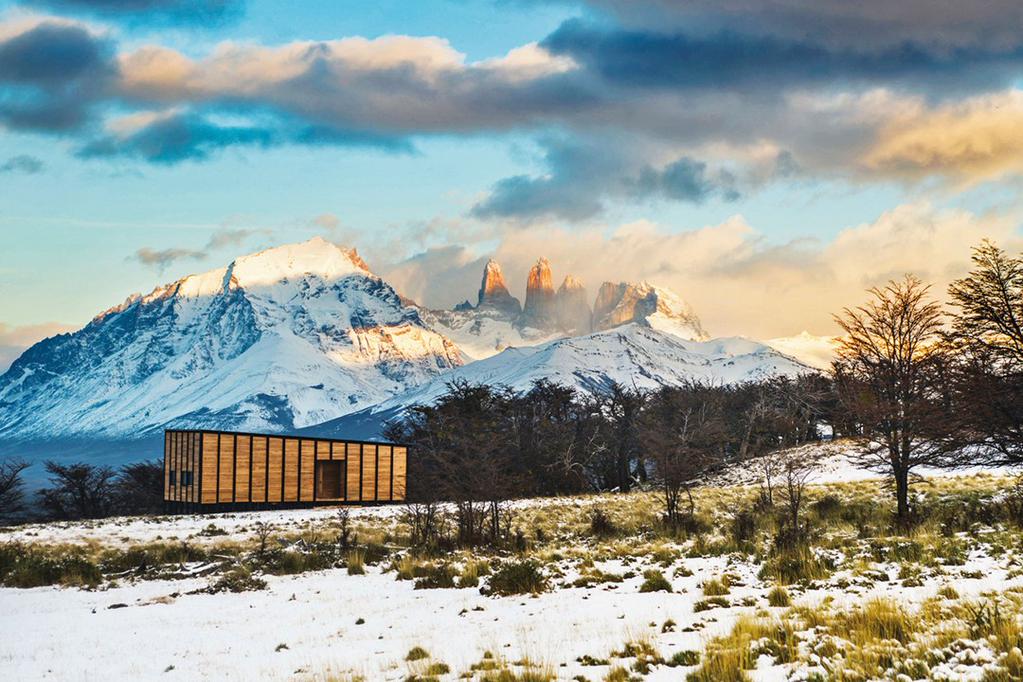 Heavenly Escape
Fly Her to the Moon and Let Her Play Among the Stars
Explore Chile's otherworldly beauty with a ramble across the lunar-like landscape of the Valley of the Moon, a glimpse at the glittering planets from La Serena's multi-million dollar observatories, and a cruise among ethereal southern fjords. Gape at the 10,000-foot peaks that pierce the sky in Torres del Paine National Park, and take an excursion to remote Easter Island, where massive, stony-faced statues prove a stellar attraction.

Read More >
Land of Contrasts
A Country Where Variety Truly Is the Spice of Life
Colombia is one of the most biodiverse countries in the world, a fact that attracts travelers looking for variety in their vacation. It is bordered by the Caribbean on one side and the Pacific on another, so if you want great beaches, you've got it. The Andes are here too, so if you prefer mountainous landscapes, you're good to go. Got jungle fever?

Read More >
Exotic Escape
Thrilling Landscapes & Amazing Wildlife
Marvel at giant turtles, sunning seals, and comic penguins in the Galapagos, where scuba divers meet manta rays and hammerhead sharks offshore. Saddle up for a horseback ride in the Andes sierra, or let your guide lead you to the summit of the Cotopaxi volcano. Visit the rainforest for a chance to spot jaguars and anacondas. Read More >
Beyond the Inca
Peru Has More to Offer Than Adventure
You'll forge unforgettable memories hiking the Inca Trail to Machu Picchu's ruins, but Peru is no one-hit wonder. Watch Andean condors circle above Colca Canyon, take a flight over the mysterious Nazca Lines, which form shapes apparent only from the air, and gaze at the serrated silhouette of the Cordillera Real Mountains as you cruise Lake Titicaca. End your trip in In Lima, Peru's capital and one of the top food cities of the world. Read More >
uruguay
"Steak" A Claim
South American Country Is A Feast for the Senses
From chivito steak sandwiches to morcilla salada sausages washed down with local wines, you'll definitely eat well in Uruguay. Burn off those calories with a stroll along La Rambla, a coastal path that draws all walks of life in the culture-rich capital of Montevideo, or a turn through the cobbled streets of Colonia del Sacramento, Uruguay's oldest city. You'll want to be bikini-ready when you hit the world-class beach resorts of Punta del Este. Read More >
an extraordinary holiday in South america.
tailored to you.