morocco
Few countries hold as much dreamy fascination for travelers as the beautiful country of Morocco. Made up of four different areas: the Sahara desert, full of Berber towns and oases; the Atlas Mountains, perfect for hikers; the imperial cities of Marrakesh and Fez; and finally the sandy coastlines of the Mediterranean Sea and the Atlantic Ocean, graced by small beach towns and the cities of Rabat and Casablanca. A blend of Africa, Arabia and Europe, there are few places more evocative than Morocco.

"Morocco is like a tree whose roots lie in Africa but whose leaves breathe in European air."
~ Hassan II, King of Morocco
Morocco highlights
Below are a few favorite highlights that can feature in your bespoke Morocco itinerary.
• Shop the labyrinthine souks that wind through the ancient medina and is almost impossible to manage without a helping hand. Inside you'll find a maze of stalls selling everything from Moroccan wool blankets, iron lanterns and leather slippers, to glittering silk kaftans, bottles of spices and tribal jewellery.
• Delve into Moroccan cuisine during a hands-on cooking class.
• Escape to the Majorelle Garden for peace and quiet.
• See the opulent Saadian Tombs.
• Relax in a traditional Moroccan hammam.
• Discover the well-preserved mosaics of Roman villas at Volubilis and the medieval-era Medina of Fez, both UNESCO World Heritage Sites.
• Visit the secret, hidden city of Chefchaouen.
• Hike to an indigenous Berber village set among the snow-capped peaks of the Atlas mountains and stop for mint tea and tajine.
• Stroll along the blue walls of Chefchaouen.
• Learn to kite-surf on the stiff Atlantic breeze and relax in the coastal beachside bohemian town of Essaouira.
• Enjoy desert sidecar rides.
• Spend one night or two glamping in a Berber encampment in the breathtaking Agafay Desert.
• Ride into the sunset on camelback in the desert, a truly once-in-a-lifetime experience.
HOTELS WE LOVE
Nothing but the best. Browse the hotels that can feature in our bespoke Morocco itinerary.
Amenjena
Route De Ouarzazate, Km 12, Palmeraie Amanjena is known for spectacular lodgings, service, gardens, and pavilions (that's right, not rooms — pavilions, each with their own private courtyard). The property itself is a great home base to explore both the medina and the Atlas mountains.  Visit the hotel website.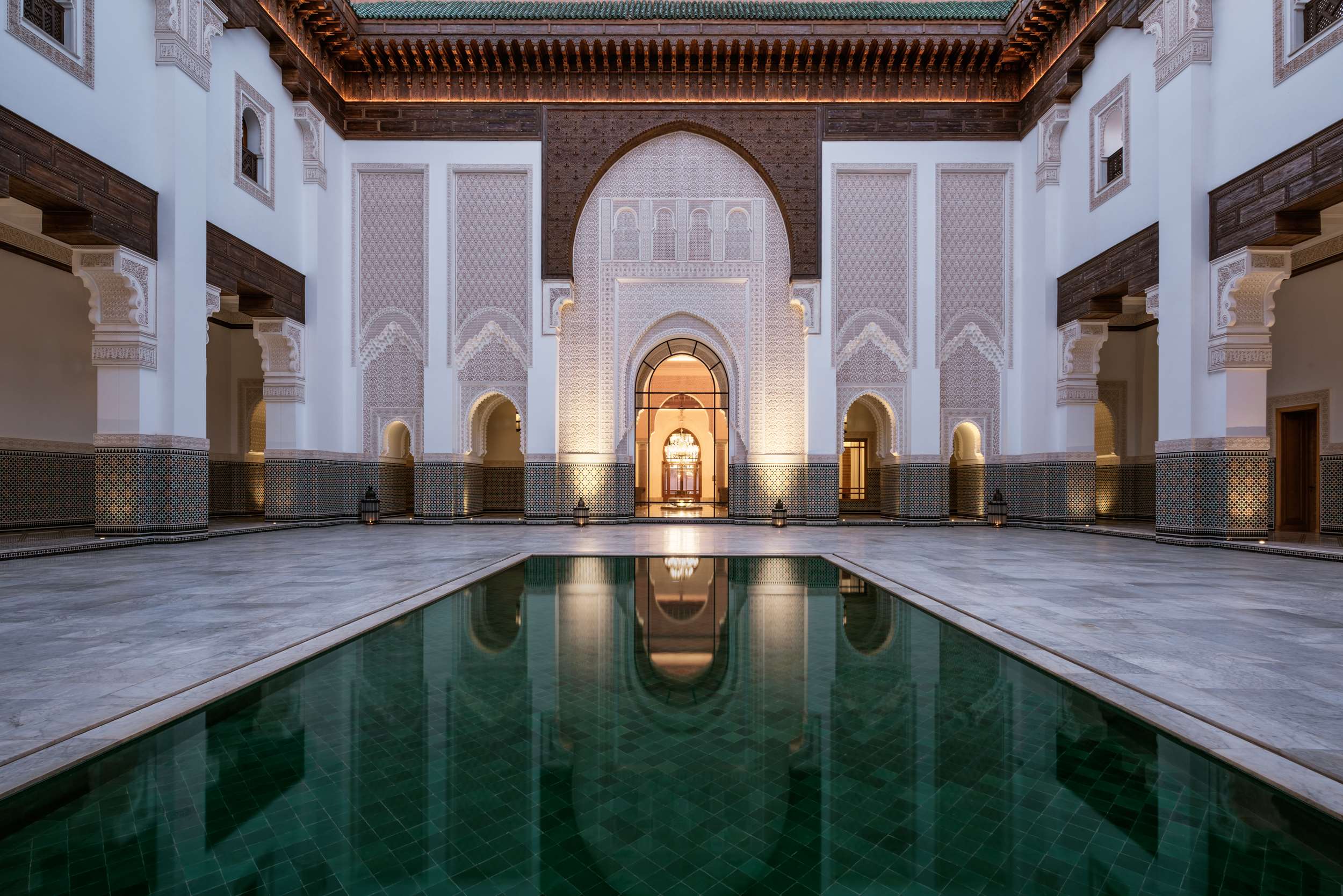 The Oberoi
Marrakech, Morocco In a quiet corner of Marrakech, you'll find The Oberoi, set on 28 acres of fragrant citrus trees and centuruies-old olive groves. Moorish architecture, Moroccan tapas, and hammam rituals are just a few of the elements that create a truly authentic experience. Visit the hotel website.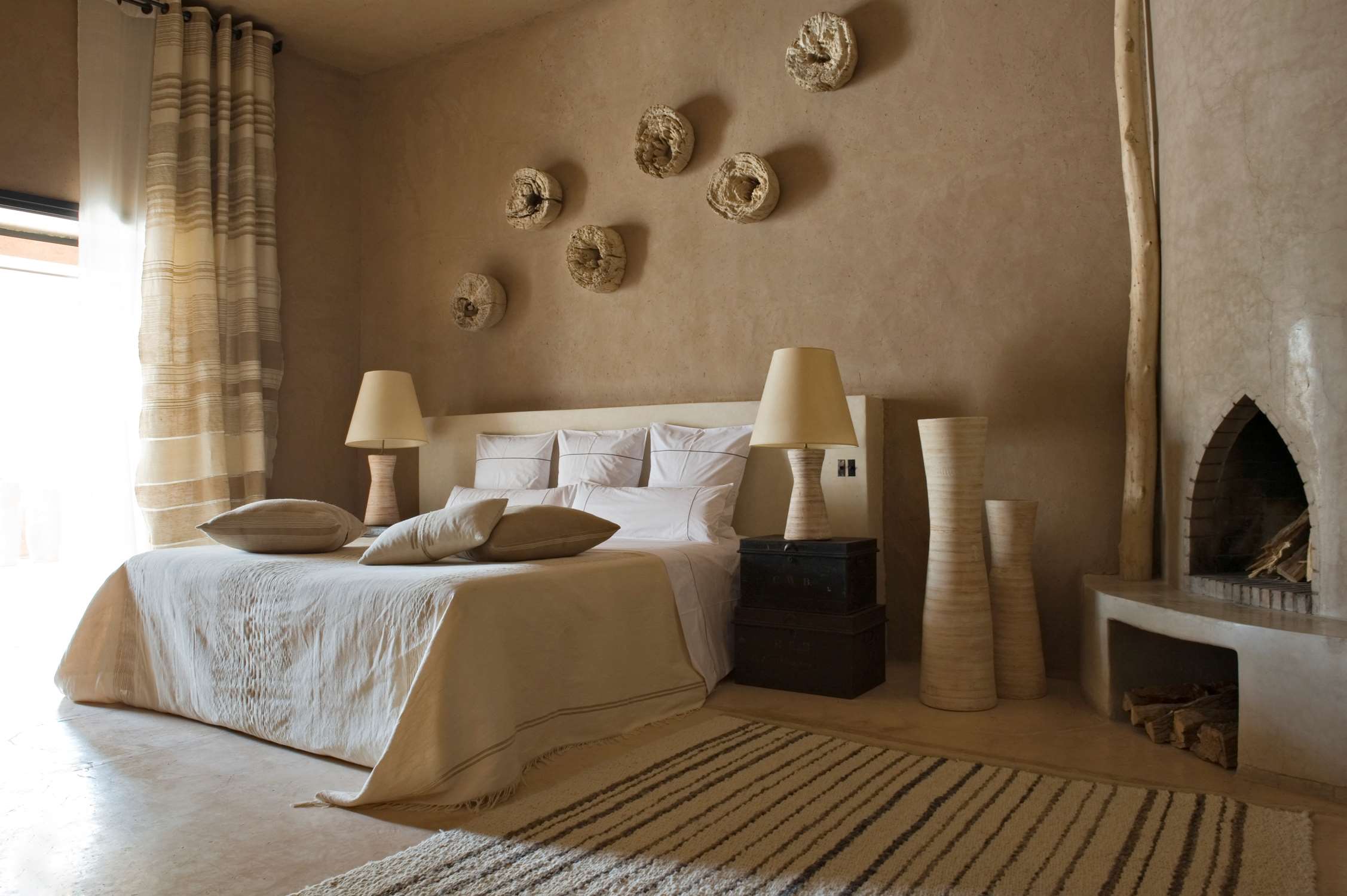 dar ahlam
Douar Oulad Cheik Ali, Skoura, Ouarzazate, MA 45502Dramatically set between the Atlas Mountains and Morocco's stretch of the Sahara desert, the Dar Ahlam hotel is a renovated 19th-century Kasbah whose name means 'House of Dreams'.  This Skoura retreat features sumptuous suites, a swimming pool, hammam, and Jacuzzi. Decadent Moroccan cuisine comes from local farmers and the organic vegetable garden. Visit the hotel website. 
la sultana oualidia
Parc à huîtres n° 3, Oualidia 24252, Morocco  La Sultana Oualidia is the ideal place to unwind. A tranquil retreat located on a quiet and sheltered lagoon near the pretty fishing village of Oualidia on the Atlantic coast, facing a salt water lagoon and beach where ocean and coast merge. Visit the hotel website.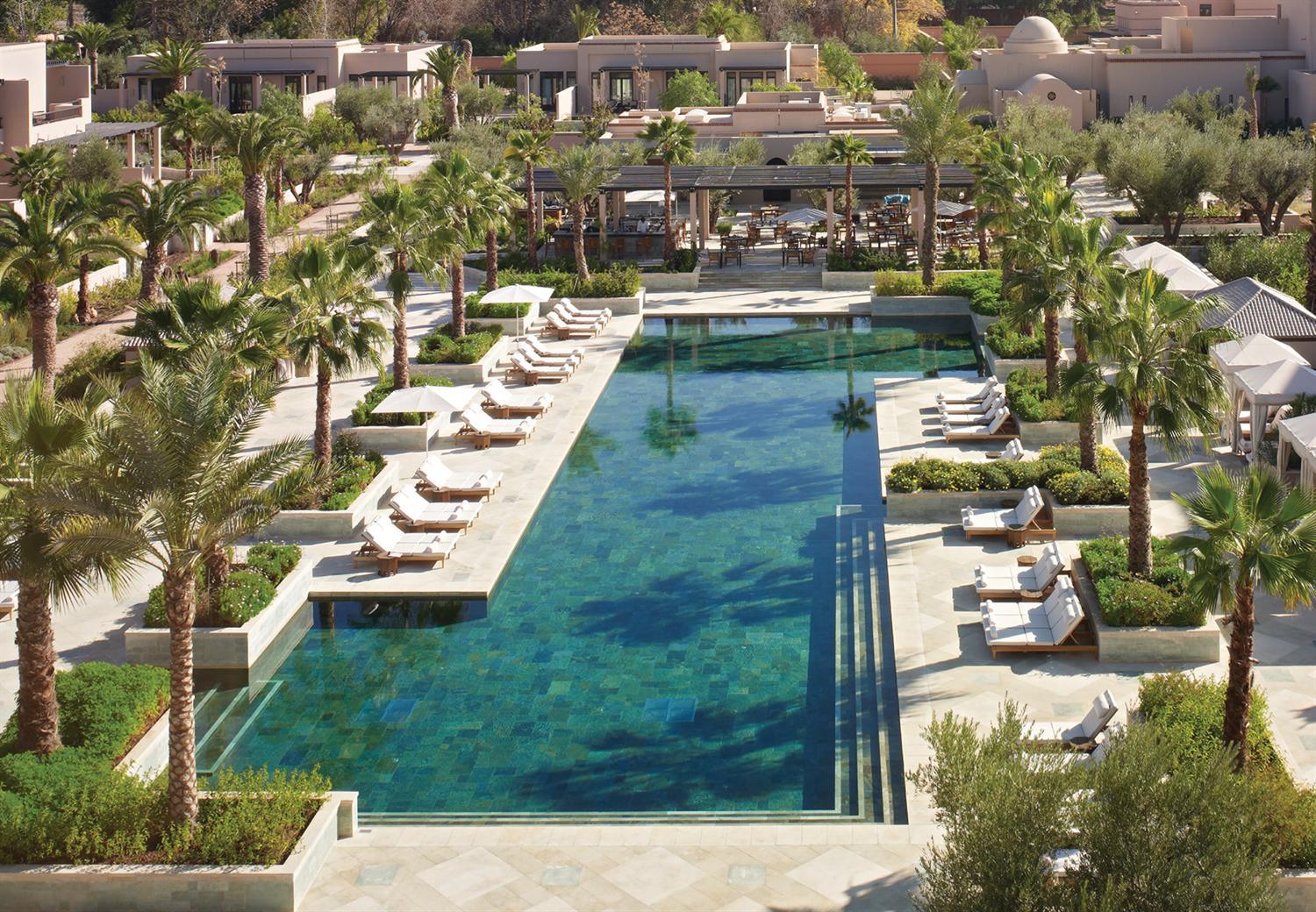 Four Seasons Resort Marrakech
Marrakech, Morocco Welcome to the Four Seasons Resort Marrakech, a deeply relaxing property set within a Moorish garden sanctuary. Subjtel Moroccan touches throughout include an experience0-led sap, two resrot-sizded pools, an atmostpheric kids' facilities, all delivered with the Four Seasons trademark – highly personalized service. Visit the hotel website.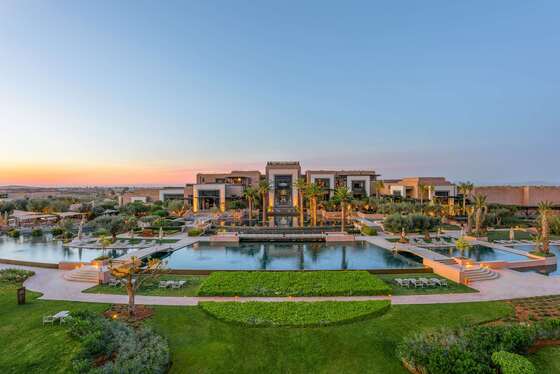 Fairmont Royal Palm Marrakech
Marrakech, Morocco The Fairmont Royal Palm earns every ounce of its six-star rating, boasting 134 opulent guest rooms, suites, and villas (non smaller than 775 square fee). Tee-off at a premier golf and country club overlooking the Atlas Mountains and dine at sophisticated venues that feature both traditional Moroccan and international fare. Visit the hotel website.
royal mansour
Rue Abou Abbas El Sebti, 40 000 Marrakech, Morocco  The Royal Mansour Marrakech is probably one of the most luxurious hotels in Morocco. The resort has 53 elegant riads (Moroccan-style homes) with interior gardens, antique furnishings, handmade mosaic tiles, and intricate woodwork. Twisting alleyways and subterranean tunnels, lead to tranquil Andalusian courtyards and a serene spa. Visit the hotel website.
Villa des orangers
6 Rue Sidi Mimoun, Place Ben Tachfine, 40000 Marrakech  For an intimate hotel stay look no further than Villa des Orangers, a 27-bedroom Relais & Chateaux property in the heart of the Medina, with the feel of a riad but the facilities of a five-star hotel.  Visit the hotel website.
L'heure bleue
2 Rue Ibn Batouta, 44000 Essaouira, Morocco If you're looking for a sea breeze and the sand between your toes, then head to Morocco's Atlantic coast where L'Heure Bleue's famous roof top pool is one of our top pick in Essaouira. Visit the hotel website. 
Riad Fez
5 Derb Ben Slimane Zerbtana30 100 Fez – Morocco | Tel. 212.5359.47610   A subtle mix of Andalusian sumptuousness and Moroccan art de vivre, the Riad Fès is an authentic example of Hispanic-Moorish architecture. It offers panoramic views. Visit the hotel website.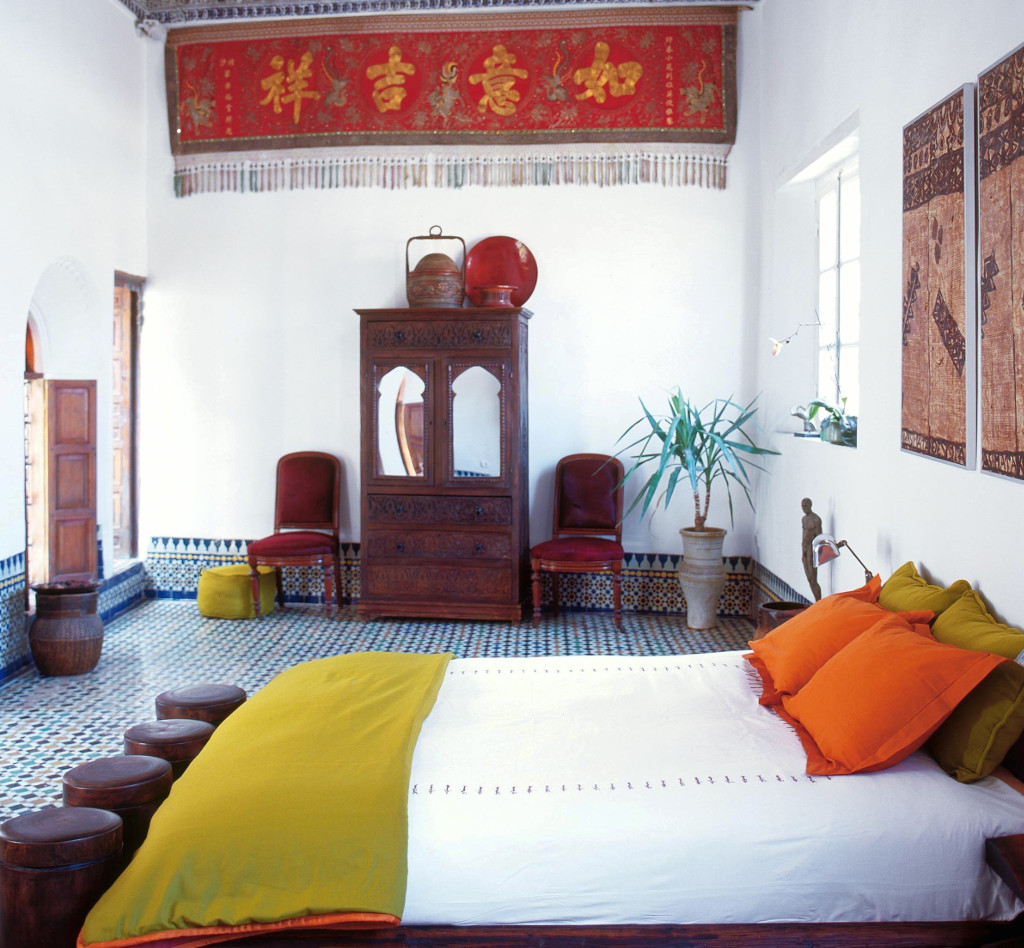 riad numero 9
9 Derb Lamsside, Skak el ma, 30200 Fez Medina   Riad Numero 9 is one of several newly refurbished riads – traditional North African homes built around a serene central atrium, and features mosaic floors and a burbling fountain.  Visit the hotel website.
Riad Kniza
34 Derb l'Hotel Bab Doukala, Marrakech | +212.524.37.67.42  Riad Kniza, a small luxury hotel, dating back to the 18th century, has been completely restored by a renowned antique dealer in Marrakech to resemble a traditional Moroccan Riad. Visit the hotel website.
TOP EXPERIENCES IN MOROCCO
There are many incredible experiences to be had in Morocco. But if we were asked to choose our top 3, these would be it.
kasbah tamadot (luxury)
Asni, Morocco If you'd rather escape the city altogether then Richard Brandson's retreat, Kasbah Tamadot, is pure luxury living in the Atlas Mountains. The hilltop setting is unrivaled and one of North Africa's finest: views encompass a forested river valley and snow-capped peaks. Visit the hotel website.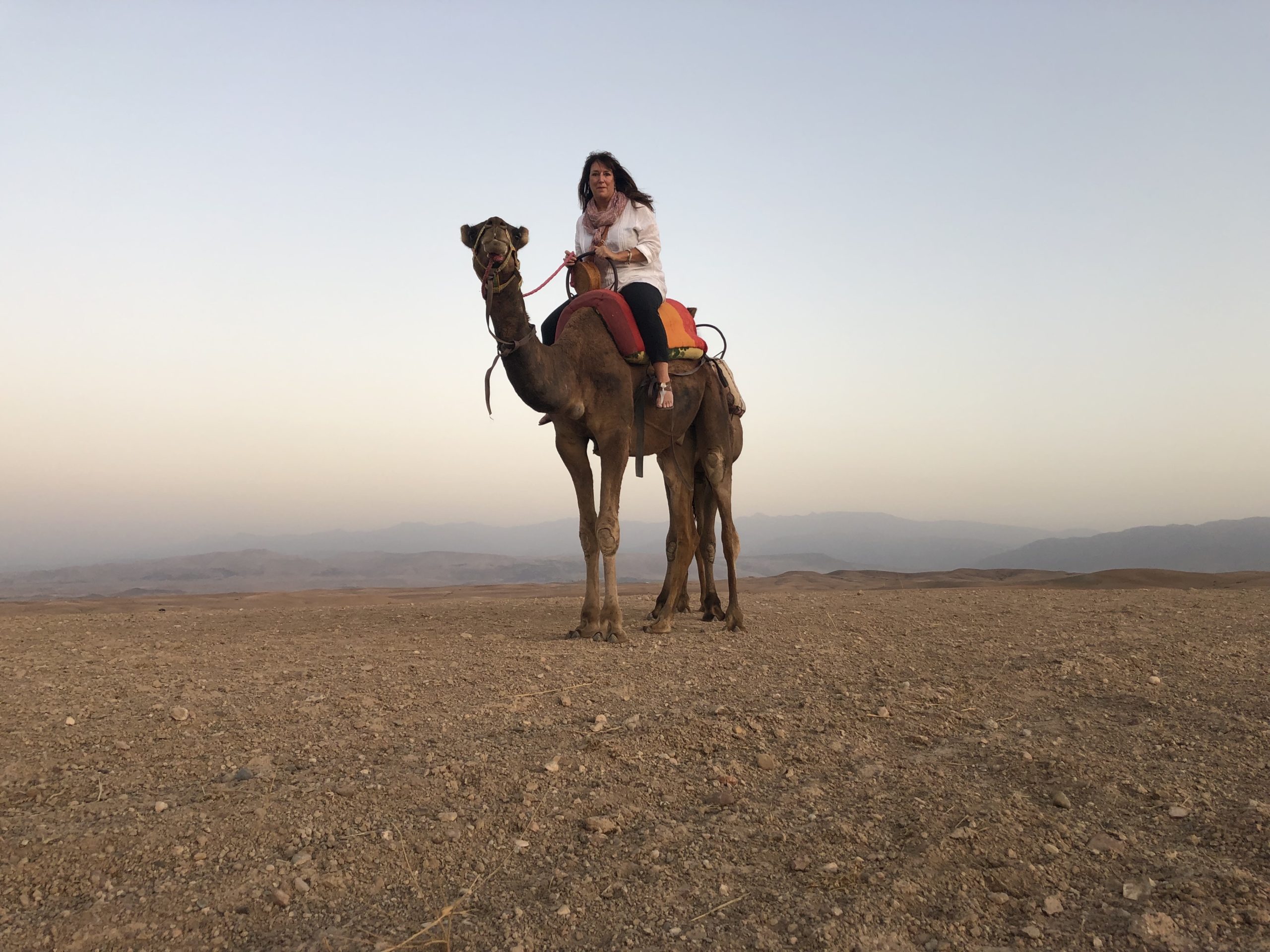 Inara Camp, Agafay Desert
Inara Camp, Agafay Desert  The Inara Camp is set in the magical setting of the stony desert of Agafay. In the middle of a vast field of 10 hectares, the camp includes a restaurant, and 18 luxury tents with a splendid view of the desert. All tents offer ultimate level of comfort. Visit the hotel website.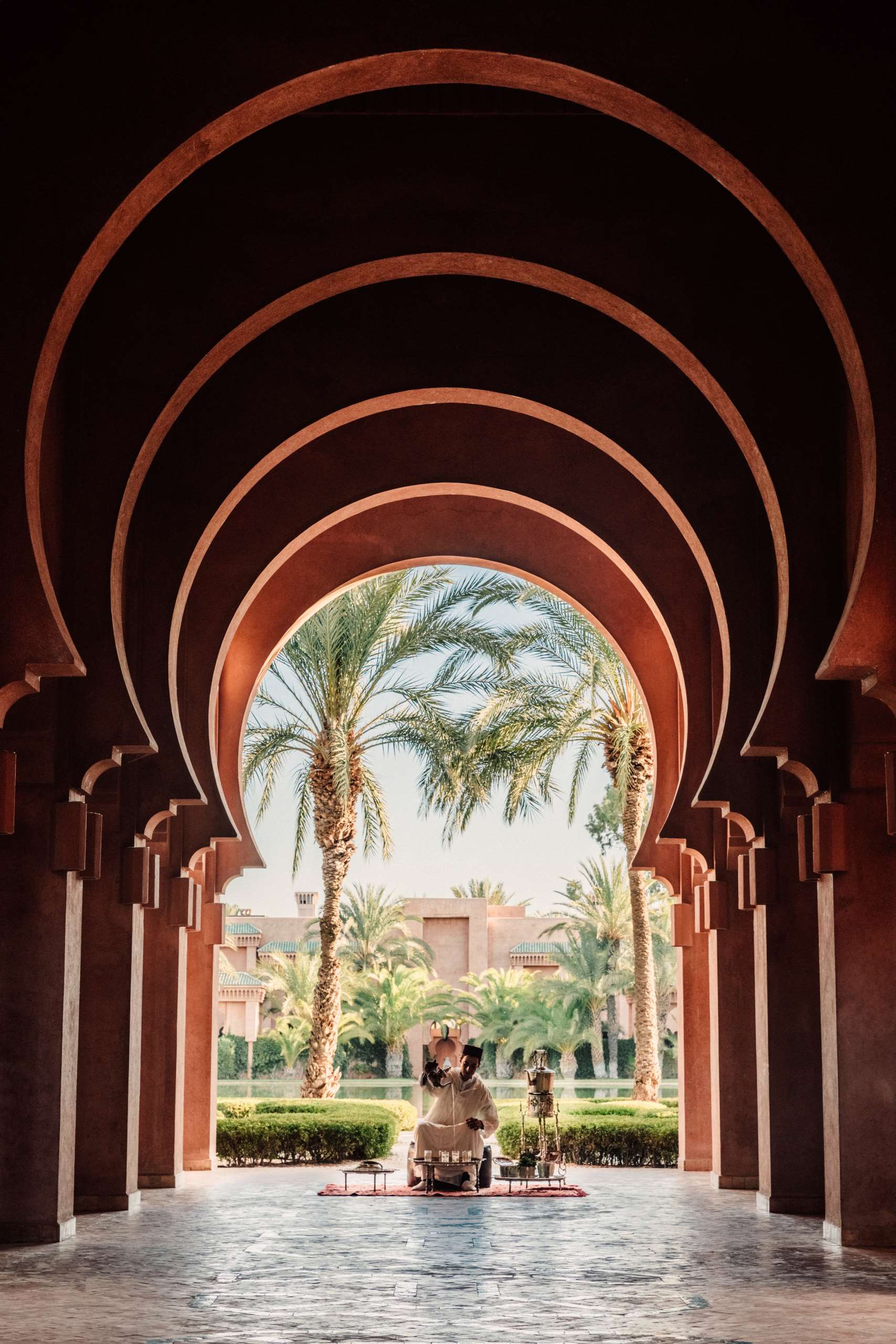 Morocco's real magic is in places only our local friends know – like hiking over remote mountain passes in the High Atlas Mountains, sipping herb-infused cocktails in a private riad, camel trekking to an off-limits Berber encampment and relaxing in the coastal beachside bohemian town of Essaouira.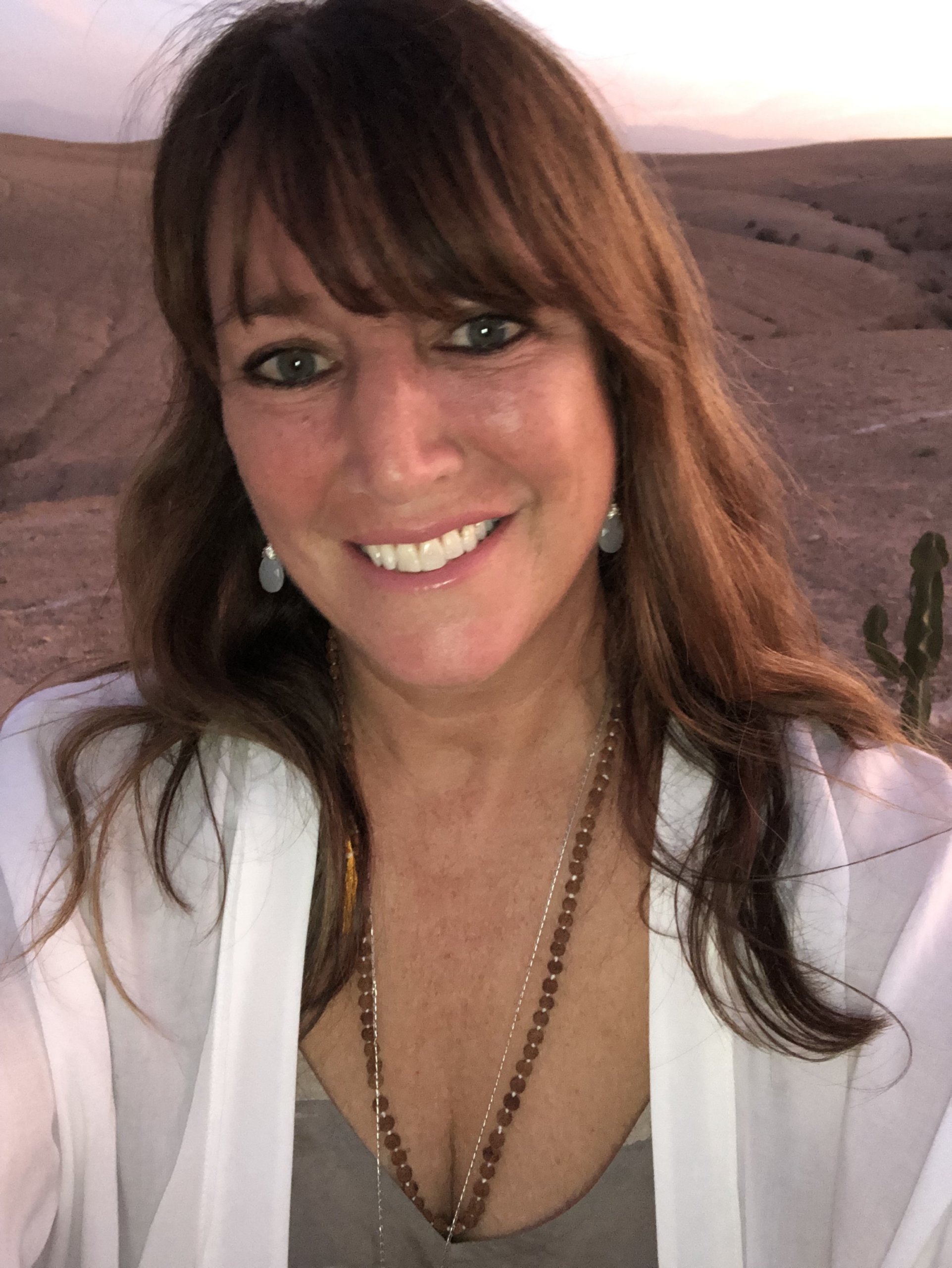 Let's plan your trip! We look forward to getting started on your bespoke Morocco itinerary.
What they say
Don't just take it from us, let our clients do the talking!
Our trip to Morocco was incredible! This was our first time working with Marie-France and she exceeded our expectations. She understood exactly the type of experience we were looking for and was super helpful and accommodating. No detail was left to chance, from the moment we landed everything was taken care of … the properties she sourced were AMAZING and our experience in the desert was one that we'll never forget!! Thanks again for making our trip to Morocco so memorable. I look forward to working with you again for future trips.
Notes from the road: A few trip highlights included: staying in a traditional Riad and pottery making in Fes, hiking in the Atlas Mountains (and staying at the incredible Kasbah Tamadot), exploring the souks of Marrakech, and so happy we got to spend 2 nights glamping in the Sahara desert and riding into the sunset on camelback – a truly once in a lifetime experience.
"Our trip to Morocco was great and definitely exceeded my expectations. All the hotels were fabulous and the staff extremely helpful. The Branson retreat (Kabash Tamadot, Atlas Mountains) was amazing! I'd go back there in a flash. It was my favourite part of the trip. I always recommend you to friends and will be in touch again soon, to plan our next adventure."
"After a few more amazing trips you've planned for us to Tahiti, Bora Bora, Australia (again) and this time Morocco, it's time to update this review. Actually, not much has changed. You're still a 5 star trip planner and, if anything, it's even more apparent now how much you care about researching amazing places for us to go, things for us to do and hotels for us to stay at. These trips are definitely not "run of the mill" and you put so much work into making sure they're perfect for us and not cookie cutter trips. You care about making sure we're absolutely happy with everything, available to help while we're traveling and do a wonderful job. Please keep it up! We can't wait for our next trip."
"We are back from our Moroccan getaway and the trip was incredible! I wanted to pass on a thank you to you for organizing such a diverse itinerary. Tanya and I feel we were able to enjoy the beauty and diversity of Morocco while also having a chance to understand the people, their background and customs. A special shout out to our tour guide (Said) and driver (Moustafa) who were courteous, insightful and always on time. They were a pleasure to tour with and provided enjoyable company esp. over some of the longer drives. The accommodations were incredible (every location was unique). Kasbah Tamadot in particular was a real treat and Eve Branson was there as well so you can see her passion for the property and the local Berber's her foundation supports. Again, much appreciation from Tanya and myself. Now we can begin planning for Hawaii in March!"
EXTEND YOUR JOURNEY
PAIRS WELL WITH …

Morocco tends to work as a stand-alone destination thanks to the variety of terrain and experiences it offers… but it's only a short 30 minute flight from Marrakech to Seville (in Andalucia), so combining Morocco & Spain makes for a fantastic combination.