New Zealand
New Zealand is on every traveler's bucket list. Here, you'll find lots of Instagram opportunities as you travel throughout this striking country's north and south islands. The diversity of the landscape, not to mention its setting for the Lord of the Rings and Hobbit movie series, will find yourself getting lost in the dramatic scenery and its adrenaline fueled pursuits. In a country with three times more sheep than people, you can really absorb yourself in the beauty of such an unspoiled landscape.

New Zealand Highlights
• A glacier landing and lunch on the West Coast Beach with an incredible Fiordland (Milford and Doubtful Sounds) helicopter experience.
• Wine tour in one of the countries many wine regions – Hawkes Bay, Marlborough or Central Otago – meet local wine growers and taste straight from the barrels.
• Get cultured in Rotorua (for Maori Culture, Rotorua is the place to be). Here you can also explore the geothermal sights including Geysers, boiling mud pools & huge volcanic craters.
• Ignite your childlike wonder, with one of the many adrenaline activities such as kayaking through fjords, bungie jumping, rafting, skydiving, and summitting mountain peaks.
• Visit Waiheke island – home to a magical blend of vineyards, olive groves, beaches, art studios and funky cafes.
• Explore the great outdoors by doing one of the many hikes the country is famous for. (Tongariro Alpine Crossing in the North and the Routeburn Track in the South are two of the many).
• Have an up-close encounter with the Giant Sperm Whales and pods of Dusky dolphins on a cruise in Kaikoura.
• Take the Tranz Alpine train for the East Coast to the West in the South Island and travel down the rugged West Coast to Franz and Fox Glacier – take part in glacier hike.
• Sail around the many Islands in the Bay of Islands onboard a private yacht. Swim with dolphins, relax on golden beaches and visit the historic Waitangi Treaty Grounds.
FLIGHTS
Auckland (AKL); Christchurch (CHC), Queenstown (ZQN)

LUXURY LODGES WE LOVE

Below we've put together a few of our favorite exceptional luxury properties that may feature in your bespoke New Zealand itinerary.
All the lodges are set in outstanding locations, whether by a sandy beach, high in the mountains or in a trendy lakeside village, all owned and operated by people who share a deep love and knowledge of their surroundings.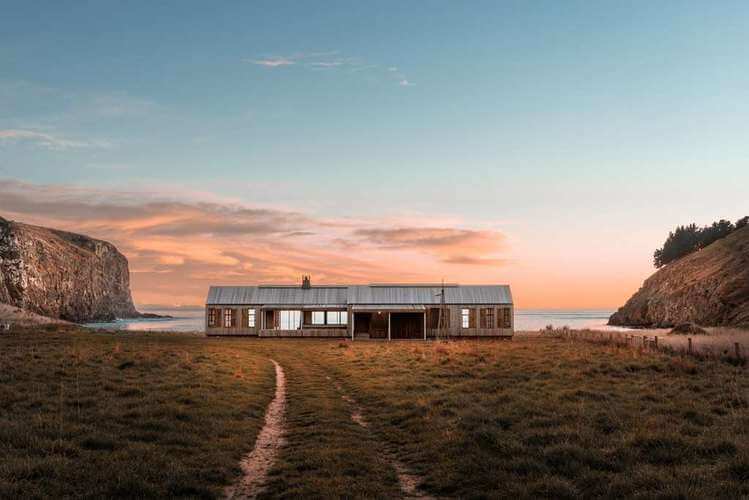 Annandale
Nestled in the curve of picturesque Pigeon Bay, Annandale is so remote, the best way to get there is via chopper: this wild, windswept corner of New Zealand's rough-and-ready coast is a truly isolated wonderland. A working farm set along the Banks Peninsula, the estate has four private villas – including a super-modern couples' escape and a clapboard-clad, 19th century homestead – which boasts sea-facing terraces, open-air firepits and heated pools. By day, go diving, kayaking, hiking and biking in the miles of estate on offer. When the sun dips below the glittering Pacific, take advantage of the first-class stargazing opportunities: lay back on your pillow-strewn deck, cocktail in hand, and gaze up at the heavens.
luxury villas in new zealand



From exclusive use private residences with in-house staff, to luxury lodges perched overlooking the ocean, inner-city penthouses and luxury tents, private villas to boutique hotels, and island resorts – we can help you find your ideal stay Down Under.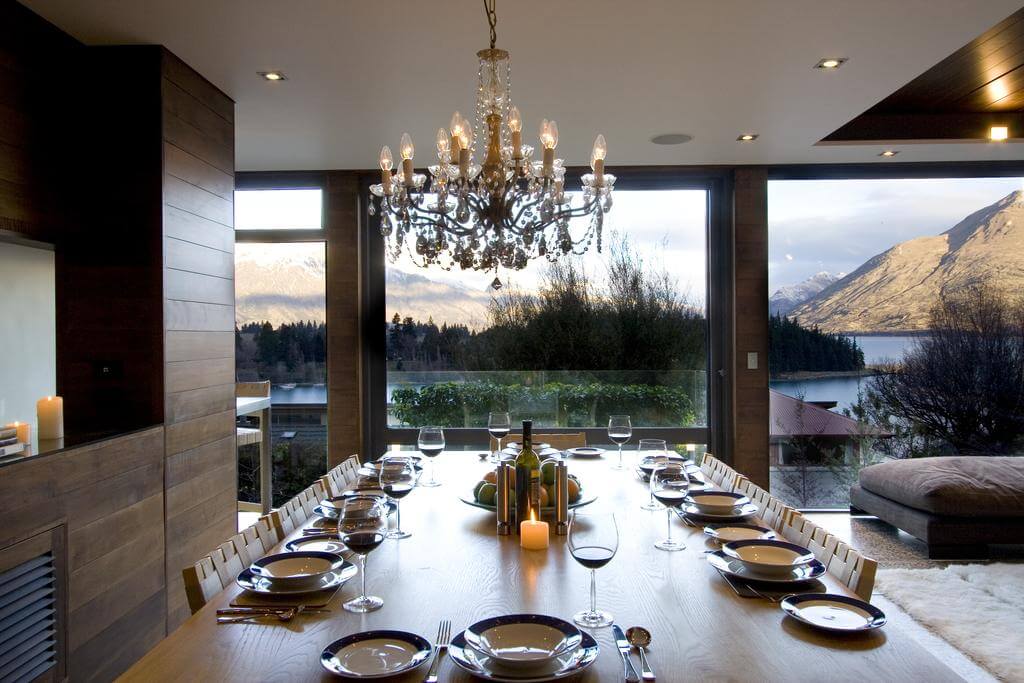 FORTY TWO, QUEENSTOWN
Spacious, immaculate and carefully considered 42 sets a new standard for luxury accommodation in New Zealand. Situated only a block back from Lake Wakatipu and facing The Remarkables mountain range, the natural expanse is truly breathtaking. With the shops and restaurants of downtown Queenstown as easy five minute stroll away, Forty Two is perfectly placed. The property is laid out over three floors and its three spacious bedrooms can comfortably accommodate up to 6 adults. Call us today for a quote. We look forward to introducing you to a very special corner of New Zealand and sharing the magic of Forty Two.
Minaret station alpine lodge
Helicopter-only access is the first clue that you're in for an epic stay at Minaret Station.Touch down in an Alpine meadow for a picnic, or atop a peak, to bike or ski down; take a jet boat across remote lakes and fish for rainbow trout in crystalline rivers. Set at the head of a glacial valley within the Southern Alps, the lodge comprises four sheepskin-carpeted chalets with on-deck hot tubs; unwind in the main lodge's cozy library and lounge.  Call us today so we can start crafting your own itinerary that runs the heli adventure gamut. Visit the hotel website.

We had a fabulous trip. New Zealand is such a gorgeous place and our guide Judy was lovely.  We just arrived back in Sydney and getting ready for the long journey back home. Thank you for the cheese board you sent to our hotel. Very sweet of you. And thank you Marie-France, for planning such a great trip".