Chile
A land of incredible wine, incredible cuisine and breathtaking geography ripe for exploring! This long, narrow country is a wonderland of beautiful contrasts: from lush vineyards, soaring mountain ranges and the the otherworldly Atacama Desert, to the bustling capital of Santiago and the Pacific coastline, Chile is as unique and diverse as it gets.

Destinations
ATACAMA DESERT | CHILOÉ ISLAND | EASTER ISLAND | Lakes district | patagonia 
SANTIAGO & Valparaiso | WINE COUNTRY 
chile highlights
Chile is fantastic for trekkers, hikers, families, and lovers of epic scenery. It has a myriad of incredible highlights across a variety of geographical regions. Here a few of our top experiences that can feature in your bespoke Chile itinerary.
•  Visit steaming hot geysers, bizarre rock formations, and high altitude lagoon surrounded by snow-capped volcanoes, in San Pedro de Atacama.
• Easter Island is most famous for its mysterious Moai statues, but it's got plenty of great scenery and fascinating indigenous culture as well.
• Go trekking and/or horseback riding in Torres del Paine.
• Share a matte around the campfire with our local gaucho friends to gain insight into their way of life.
• Visit Chile's world-class vineyards to sample a copious amount of vino. Salud!
• Spend time in trendy Valparaiso, this little seaport town has earned the reputation of being a true bohemian paradise, with jaw-dropping street art.
when to go
 Year round, but for Patagonia and the southern area you'll need to stick to Nov to March — otherwise it gets too cold and many hotels close up for the winter. As you might expect, it never rains in the Atacama Desert, so you can visit it anytime. Santiago gets chilly in July and Aug, but if you're a skier consider a visit then; it's the best place to ski in Latin America.
timeframe
We recommend 10 days to 3 weeks. Mainland Chile can be paired well with Argentina, Peru, Bolivia, or a trip to Easter Island.

ATACAMA DESERT 
San Pedro de Atacama has been an oasis for travelers for thousands of years, a place to stop and refresh mind, body and spirit before continuing on their journey through the Atacama, the world's driest desert. Visit Atacama and explore its singular landscapes, quite unlike anywhere else on earth. Vast salt flats, active geysers and blue lagoons are just a few of the extraordinary features of this region. Read More >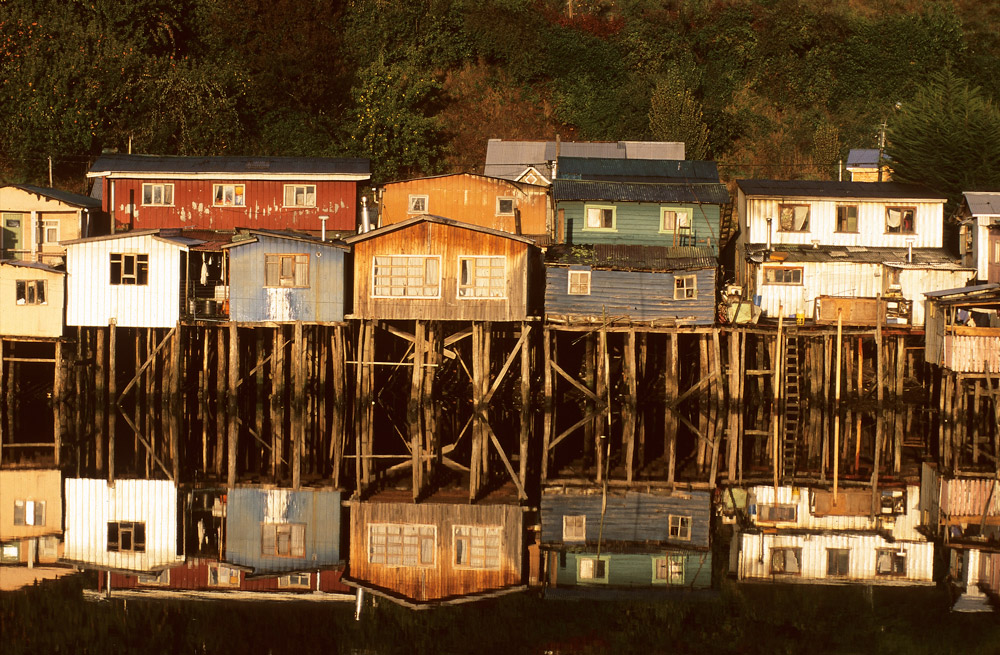 CHILOÉ ISLAND
A land of myths and legends, unique folklore and culinary traditions. Visiting Chiloé is like entering a magical world blessed in nature and culture. From the moment you first set foot on this extraordinary island, its singular identity will take you by surprise. Discover its quaint palafitos – colorful houses built on stilts above the water – and enjoy the wit and warmth of the Chilote people whose traditions give this unique archipelago its inimitable character.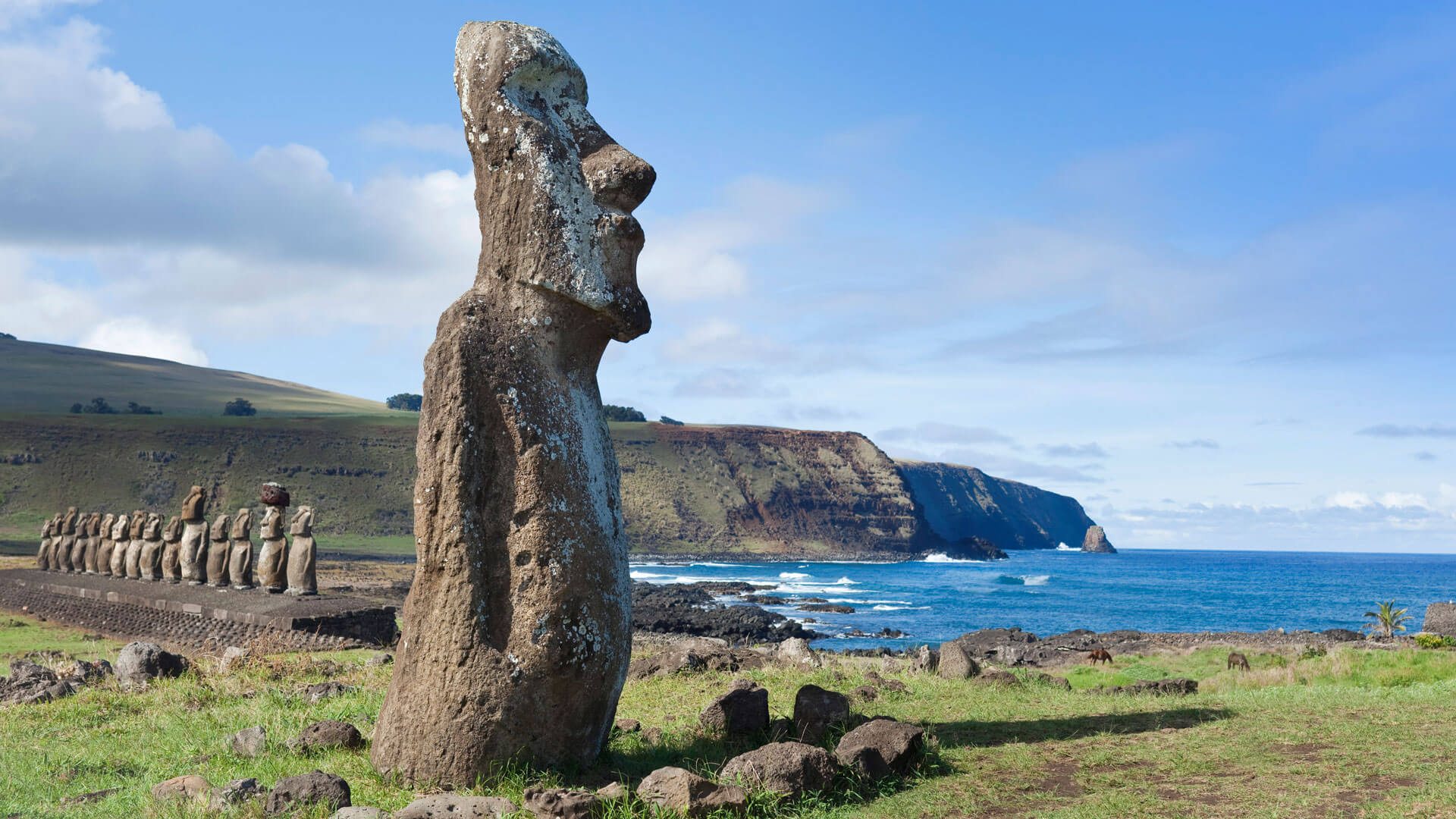 EASTER ISLAND

Marvel at glaciers, trek to expansive lakes and most importantly escape the crowds on this nine-night expedition through the breath-taking landscapes of El Chaltén in Argentina's southern territory. Fast becoming a mecca for and tested the treks, sourced out expert guides and uncovered the very best luxury lodges and camps to…
PATAGONIA

Stretching across southern Chile and Argentina, Patagonia is a land of rugged and untamed wilderness. It is home to the world famous Torres del Paine National Park, one of the most iconic and unspoilt places of this windswept region. Vast, exotic, wild and infinite in its beauty. That's how Patagonia was described by the explorers who arrived here almost 500 years ago. Little has changed to this day. Read More >

SANTIAGO & VALPARAISO (AND WINE COUNTRY)

Discover Santiago, the capital of Chile. You'll find a thriving nightlife scene, with fabulous restaurants.Lose yourself in the hilly port city of Valparaiso and discover one of the coolest suburbs of Chile. Then relax and cool off in the Pacific ocean at one of the beautiful nearby beaches, such as Viña del Mar or Reñaca.

hotels we love
Nothing but the best. Browse the hotels that can feature in your bespoke Chile itinerary.
AWASI ATACAMA (top pick!)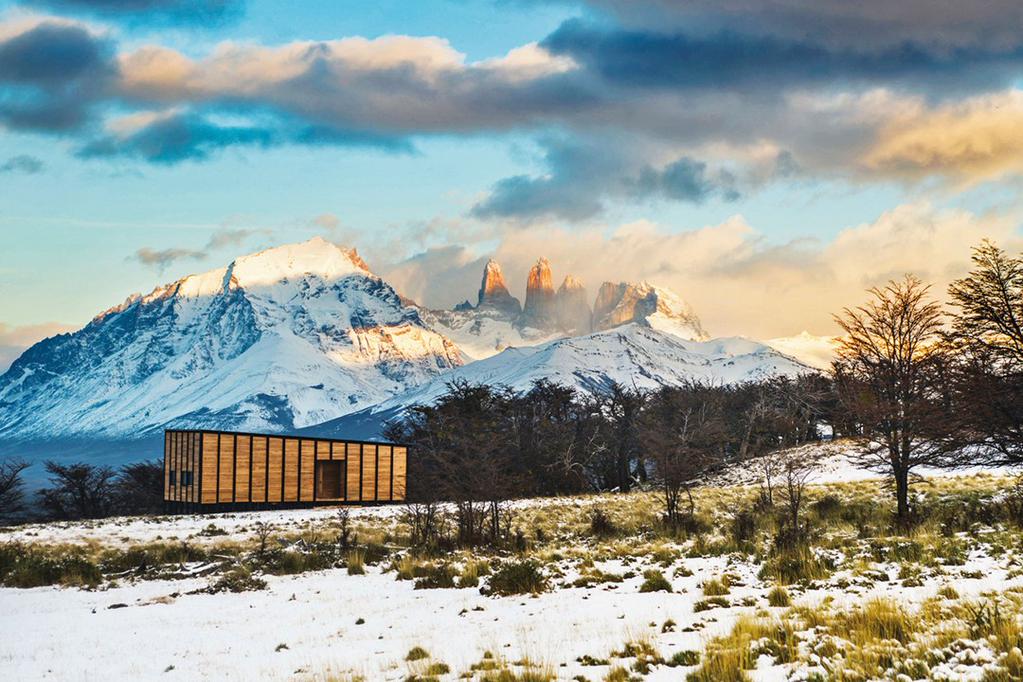 awasi patagonia (top pick!)
featured destination
awasi patagonia, chile.