Provence
France's impossibly scenic southeastern region is filled with sleepy villages, roman ruins, salt marshes and countless bucolic vistas, painted purple with lavender fields, gnarled olive trees, majestic cypresses, plus all the magical light made famous by Van Gogh. Travel to Provence means endless photo ops. Author Peter Mayle introduced us to the enduring charm of the locals, while the Tour de France has etched Mont Ventoux in our brains. Provence travel also boasts some of the country's best antiquing, wine tasting, and dining—whether at a family-run mas (farmhouse) restaurant, a Michelin-starred restaurant, or a DIY picnic crafted from edibles purchased at a local farmers' market.
provence Highlights
Below are a few top experiences that can feature in your bespoke Provence itinerary.
• Strolling through thousands of years of history along Marseille's Vieux (Old) Port.
• Visit the Gothic-style Palais des Papes in Avignon.
• Tour the countryside that inspired Impressionist Paul Cézanne, and take a look inside the artist's Aix-En-Provence studio.
• Check out Henri Matisse's stained glass masterpiece in the Chapelle du Rosaire in Vence.
• Visit the ancient Catholic monastery in Verne.
• Take a tour of famed architect Le Corbusier's Cabanon, his self-designed holiday home in Roquebrune-Cap-Martin.
• Explore Mercantour National Park.
hotels we love

Nothing but the best. Browse the list below for hotels that can feature in your bespoke Provence itinerary.
Baumaniere le Baux de provence
Set amidst a backdrop that inspired Cézanne and Van Gogh, Baumanière les Baux de Provence flames gourmand passions with its two-Michelin-star restaurant. (For canvas-worthy views, reserve a table overlooking the gardens.) Locally sourced, seasonal menus are complemented by one of France's largest wine cellars, and culinary secrets are revealed during intimate cooking classes. View hotel website.
Villa gallica, aix-en-provence
In the capital of Provence (a city boasting more than 100 fountains), Villa Gallici, Member of Relais & Châteaux, is an Italianate masterpiece in the midst of a Florentine garden. Cezanne lived and painted here, and the villa itself dates back to the 18th century. Today, 23 guestrooms and suites outfitted in vibrant colors and comfortable furnishings cater to discerning guests.  View hotel website.
la mirande, Avignon
Lying just across from the Popes Palace, La Mirande has gone through many reincarnations. Ruins from the original 14th-century cardinal's residence were used in restoring the baroque mansion. Take a nightly gastronomic journey in the coffer-ceilinged restaurant; cooking classes teach Provençal secrets with copper pots over the kitchen's wood-fire stove. View hotel website.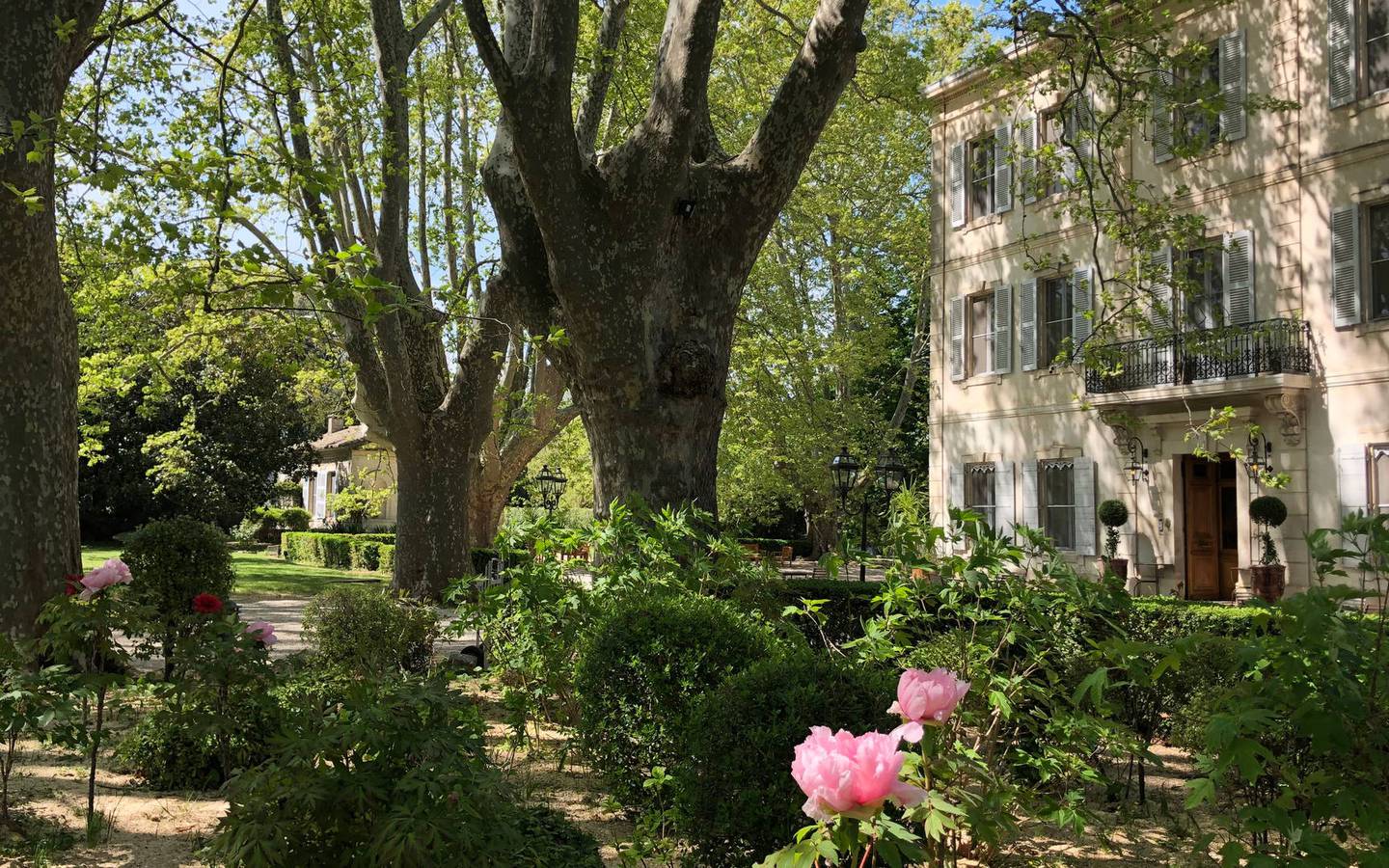 Chateau des Alpilles
A fairytale renaissance castle in the Loire Valley, Unesco world heritage site. Although magical creatures have today taken over the gardens and made a home out of them, this fairytale castle and its Renaissance stables also bears witness to great historical figures such as Joan of Arc and Rabelais.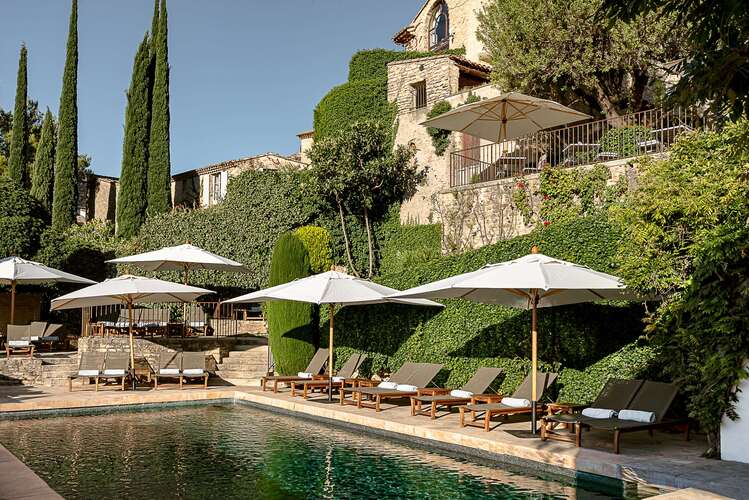 hotel cRILLON le brave
The hotel occupies much of the old historic centre of Crillon le Brave and our rooms and suites are located in eight old village houses that are connected by bridges, alleyways and hidden courtyards. Each of the renovated houses has its own charm and character that reflect the rich history of the village (see our village hotel for an aerial plan of the hotel property and a history of the houses that make up the hotel). View hotel website.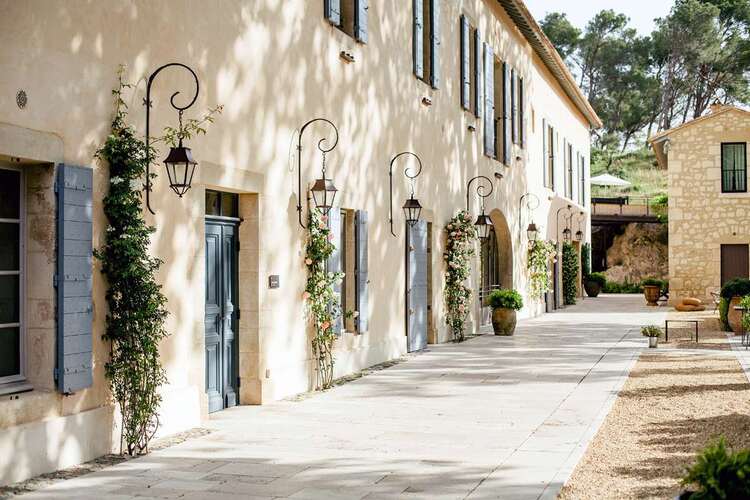 Domaine de Manville
Nestled in the valley beneath Les Baux, one of the loveliest hilltop medieval villages in France, Domaine de Manville sits in a vast 250-acre estate. Originally a working far, it is now a stylish hotel surrounded by olive trees, scented wild herbs and lush green fields. With a large sunny spa, a fitness roofm, a scenic 18-hole golf course, a bistrot and a gourmet restaurant serving delicious dishes from Provence, the hotel truly captures the essense of the Alpilles region. Visit the hotel website.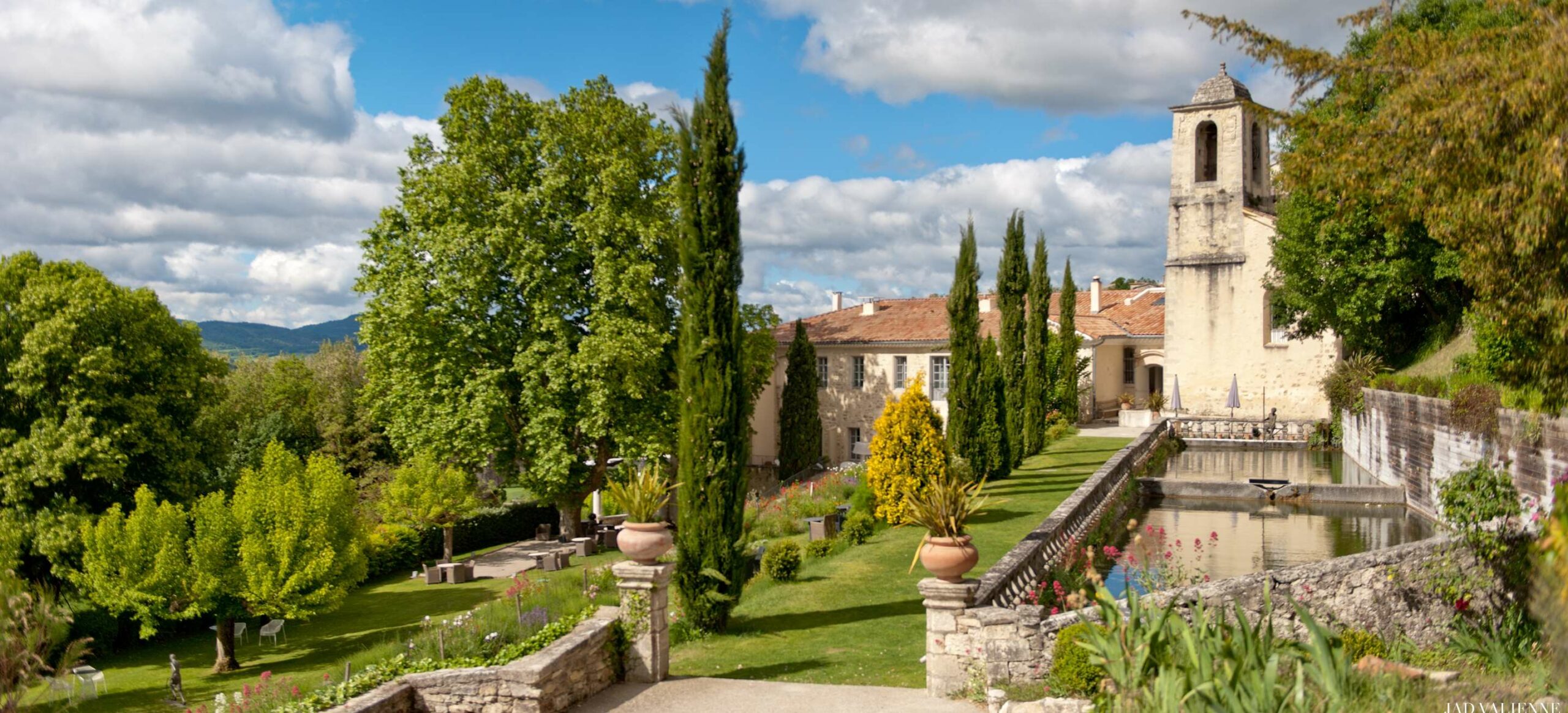 le couvent des minimes Hotel & Spa L'Occitane
You'll find Le Couvent des Minimes Hotel & Spa L'Occitane nestled in the heart of Provence. More than ever, the hotel staff is pleased to welcome you, so make yourself at home. The family-style spirit that is so cherished by the Relais & Châteaux label has been reinvented here. Le Couvent des Minimes, steeped in history and with beautiful natural surroundings backing onto the picturesque village of Mane, is the epitome of Provence style and traditions. You are sure to be won over by its tranquillity, natural setting and bucolic walks.View hotel website.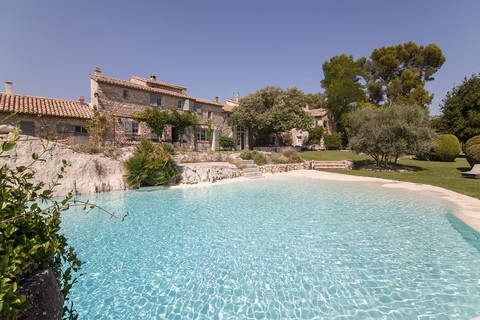 mas de la rose
Le Domaine de la Rose is a little piece of authentic Provence. In a 25-hectare park, planted with pines, olive trees and lavender, an old hamlet sheep of the 17th century welcomes you and invites the sweetness of life. Dry stone terraces, light and shade, and landscape stretching as far as the eye can see, an elegant decor without ostentation, in harmony with nature: stone, wood, patinas, shades of soft bieges extending into infinity.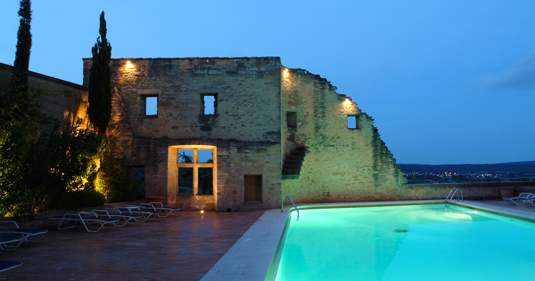 Marie-France has led tours in Provence while working as a Guide for Butterfield & Robinson. Since then, she has also crafted many bespoke itineraries to Provence, Burgundy, Normandy and Paris, along with other regions in France.
Oui! Oui! We look forward to getting started on your bespoke Provence itinerary.
an extraordinary holiday.
tailored to you.