GALAPAGOS – LAND BASED SAFARIS
Inspired by the stylish tented safari camps of Africa but located roughly 620 miles (998 km) from the coast of Ecuador, the Galapagos Safari Camp (GSC) is perched in the wild highlands of Santa Cruz Island, with stunning views of the Pacific Ocean and Galapagos National Park. Giant tortoises roam freely beneath the raised tent platforms and a variety of native birds, including Darwin's famous finches, flock in the surrounding canopy of endemic trees. GSC is family-owned by Stephanie and Michael Mesdag who have raised their children in the camp and welcome guests of all ages like family friends. A stay at the Galapagos Safari Camp is fully customized and flexible. Booking options include an all-inclusive land-based safari with excursions to surrounding islands, sometimes in conjunction with a shorter boat cruise or as a stand-alone add-on after a cruise, permitting awe-struck guests a few days of relaxation before returning to the mainland.
Galapagos land-based safaris
GALAPAGOS SAFARI CAMP - santa cruz
Galapagos Safari Camp was conceived with passion. These African-styled tented camp offer a great alternative to exploring the archipelago and soaking in nature in all comfort. Nestled in the wild highlands of Santa Cruz Island, with stunning views of the Pacific Ocean, this camp offers a panoramic lodge, nine charming tents, a family suite and infinity pool.
The Pikaia Lodge concept is designed for the environmentally conscious,  physically active and adventurous traveler, who seeks close contact with the unique natural wonders of the Galapagos, with the highest level of comfort and services that can be provided within the limitations of such a remote, restricted and ecosensitive location. Visit the hotel website.
galapagos safari camp

In partnership with our friends at Galapagos Safari Camp
The "Enchanted Islands" as the world calls it, is a place of dreams, of dark stories, of pirates, of incredible wildlife and prehistoric landscapes, inspiring a range of emotions you can only experience by visiting them. We cannot possibly claim that beauty to our advantage. We can only blend into it and let it speak for itself while we focus on what we do best: taking care of you and giving you a Galapagos experience that inspires and enlightens.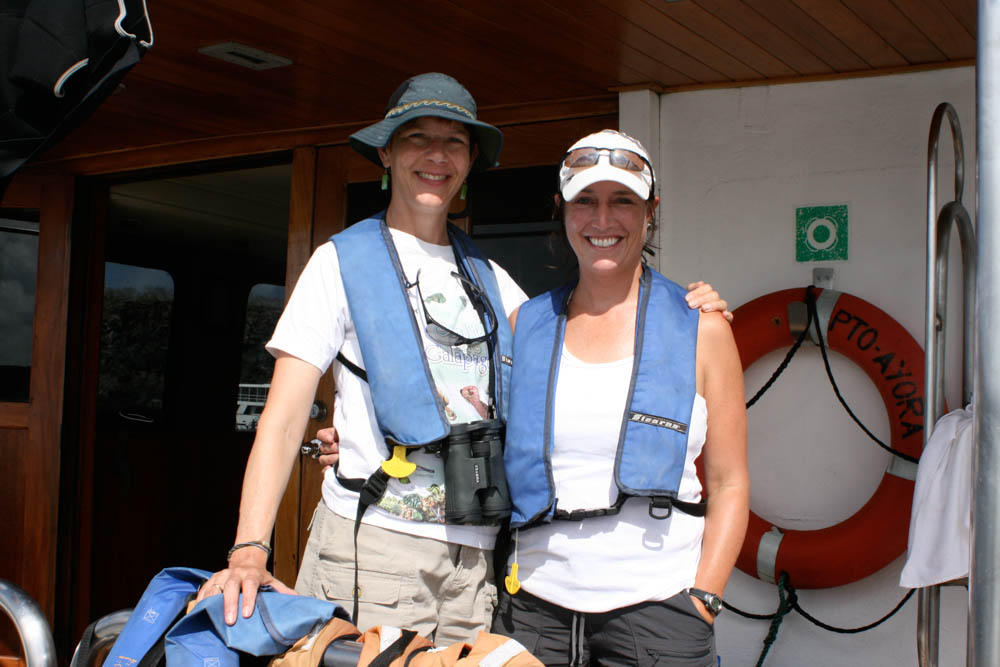 Marie-France has guided family bespoke holidays in the Galapagos Islands while working as a Guide for Butterfield & Robinson. She has since then crafted many many bespoke itineraries to Ecuador, Peru and all of South America, for her discerning clients.
Get in touch! We look forward to getting started on your bespoke Galapagos itinerary.
an extraordinary holiday.
tailored to you.