Puglia
Puglia, a southern region forming the heel of Italy's "boot," is known for its whitewashed hill towns, centuries-old farmland and hundreds of kilometers of Mediterranean coastline. Capital Bari is a vibrant port and university town, while Lecce is known as "Florence of the South" for its baroque architecture. Alberobello and the Itria Valley are home to "trulli," stone huts with distinctive conical roofs.
Puglia Highlights
Below are a few of our favourite experiences that can feature in your bespoke Puglia itinerary.
• Discover countless historical and architectural treasures.
• Uncover the secrets of traditional cuisine with a private executive chef.
• Meet the local people who still make breads, cheeses and olive oil the way they have been made for centuries.
• Visit Pulia's most famous sight – the trulli, unique houses with conical roofs found in the area around Alberobello (a UNESCO Heritage Site.
• Cycle through ancient olive groves, sun-kissed hilltop villages, thriving market places and picturesque coastal roads.
• Wander down the narrow alleyways in Bari, and don't miss 'Pasta Alley' – an alleyway which becomes a pasta factory as women sit at tables outside their homes making the typical Puglian pasta orecchiette. These 'little ears' are made of rolling the dough into thin logs, cutting off a chunk with a nice and shaping it by hand – all at an impressively rapid pace. Later, try making them yourselves, it's not easy.
• Swim in the shade of ancient city walls in Otranto, a stunning coastal location for walking the seaside. boardwalk, and swimming in the impossible turquoise sea.
• Pick up some paper mache handicrafts in the Baroque city of Lecce, sometimes called the Florence of the South.
• In the maze-like white city of Otsuni, get lost wandering the alleys, or browse at the Sunday market.
HOTELS WE LOVE



Below are a few of our favourite hotels that can feature in your bespoke Puglia itinerary.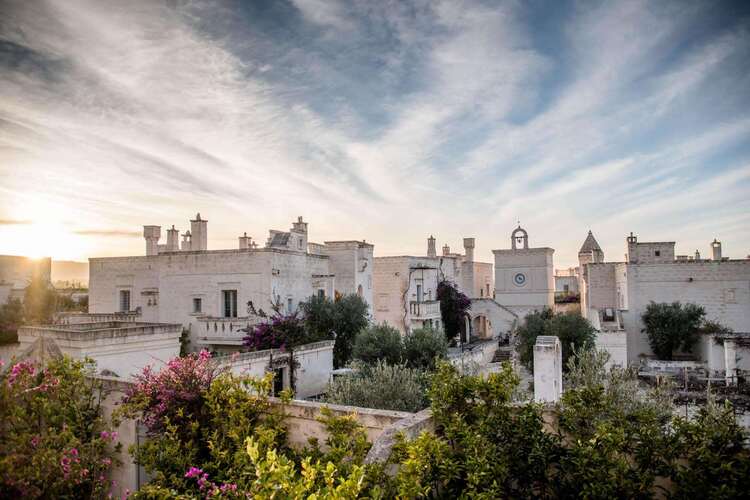 borgo egnazia (top pick!)
Set between olive groves and the Adriatic Sea, the plush Borgo Egnazia is a meticulously designed and decorated, luxury resort in the heart of Puglia. The design highlights local materials and, more importantly, the local way of life. The 183 accommodations range from guest rooms to townhouses and spacious villas.  Visit the hotel website.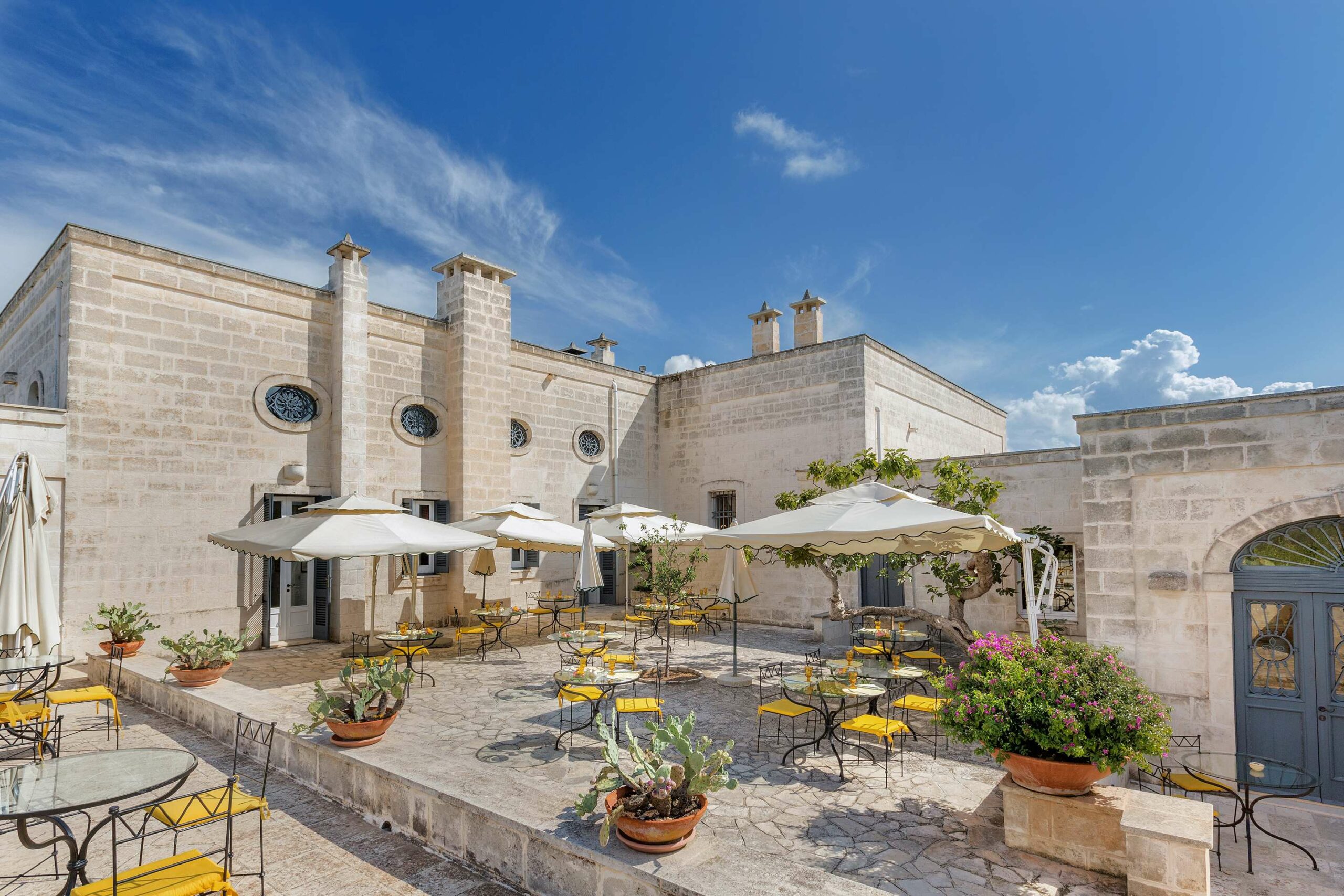 masseria san domenico
The Melpignano family welcomes visitors over the age of 12 to their elegant residence-turned-hotel, Masseria San Domenico, a gem with a spa, a huge pool, an outstanding restaurant, and 40 traditionally decorated guest rooms. The historic masseria (farmhouse) boasts a watchtower built in the fifteenth century and used by the Knights of Malta. Visit the hotel website.
masseria Torre Coccaro
Torre Coccaro is a 16th century oceanfront farmhouse. Surrounded by olive almond trees, this charming property features elegant rooms with rustic stone and wood accents. Enjoy the hotel's 9-hole golf course, cooking school, nearby private beach, and special activities for the kids which makes it a great child-friendly hotel. Visit the hotel website.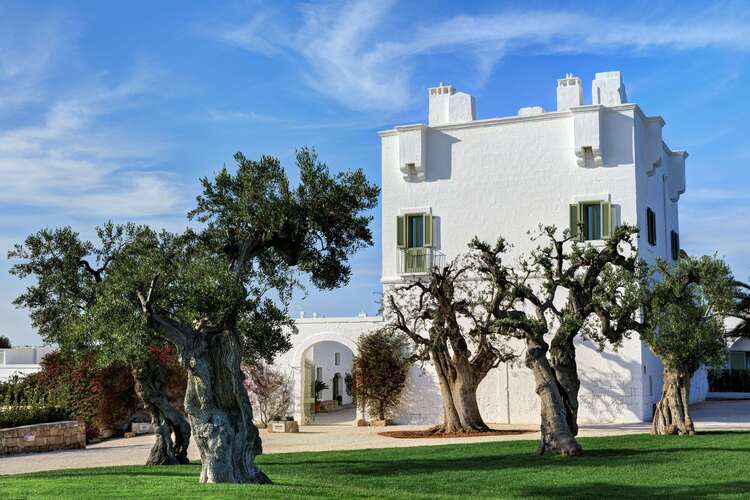 Masseria torre maizza
Make this exclusive, sophisticated hotel, with its whitewashed walls set against the brilliant blue Puglian sky, the luxurious base for your visit to Puglia. Masseria Torre Maizza features striking, modern interiors and four upscale restaurants serving inspired cuisine. Enjoy the hotel's private beach, swimming pool, and golf club, Visit the hotel website.
Canne bianche
A luxurious oasis, set in a beachfront lodging, the Canne Bianche offers the perfect place to stay on your visit to Puglia. This stylish and airy hotel features bright rooms and suites, a bar, outdoor pool, garden, and spa, as well as a private beach. Enjoy the evening events, complete with traditional dancing, grape-crushing, and of course, the fabulous local cuisine. Visit the hotel website.
La Sommità relais, ostuni
Hidden behind the main church, La Sommità Relais is a beautiful 16th century palace blends into the whitewashed walls of the town. Behind the Catalan-style portal, a veritable oasis is unveiled. The harmony of white and cream tones, natural stone, and minimalist decor invite you to disconnect and recharge. Visit the hotel website.
Sextantio le grotte della civita
Set inside in the oldest part of Matera's sassi caves, the Sextantio Le Grotte della Civita is a truly unique way to experience life in this ancient site. This lovely old-world hotel overlooking the city, offers 18 simply furnished, comfortable rooms, with stone walls and wood furniture, highlighted by minimalist modern design elements. Visit the hotel website.
Palazzo Margherita Bernalda
Located in the small hilltop town of Bernalda in the Basilicata region (one of the most undiscovered parts of Italy), the Palazzo Margherita is the realization of director Francis Ford Coppola's dream to convert a 19th-century palazzo in his grandfather's charming hometown into a luxurious, boutique hotel.  Visit the hotel website.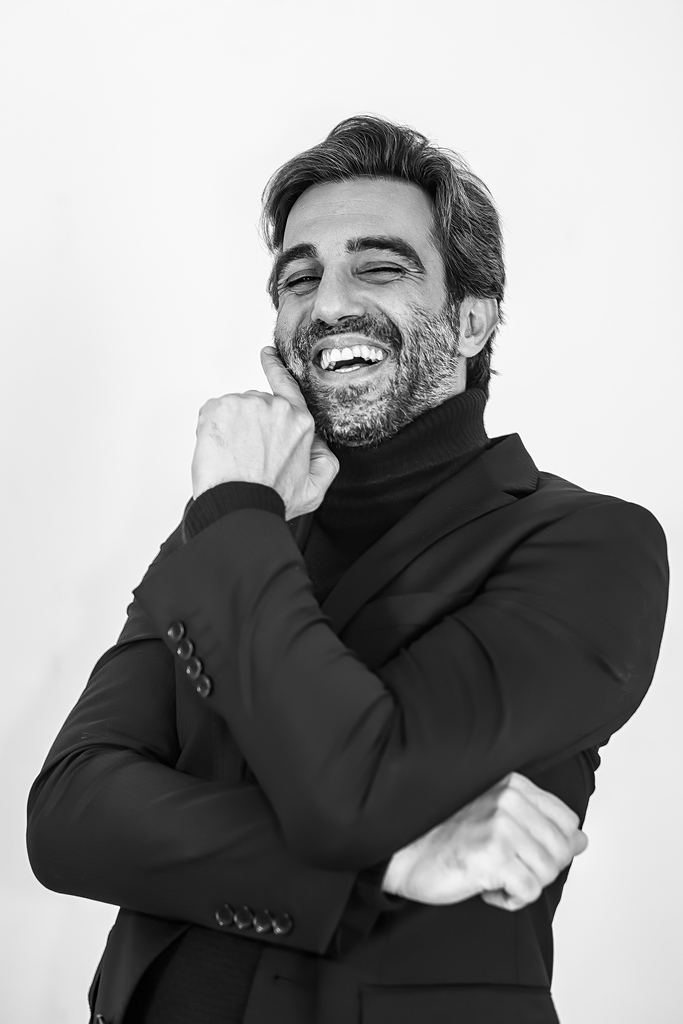 Bespoke Travel Design has partnered with Antonello in Puglia to bring you the best of local Southern Italian culture.   A worldly native of Puglia, and former professional cyclist, his enthusiasm for the region is irresistible and infectious and, he loves  sharing all the delights of Puglia.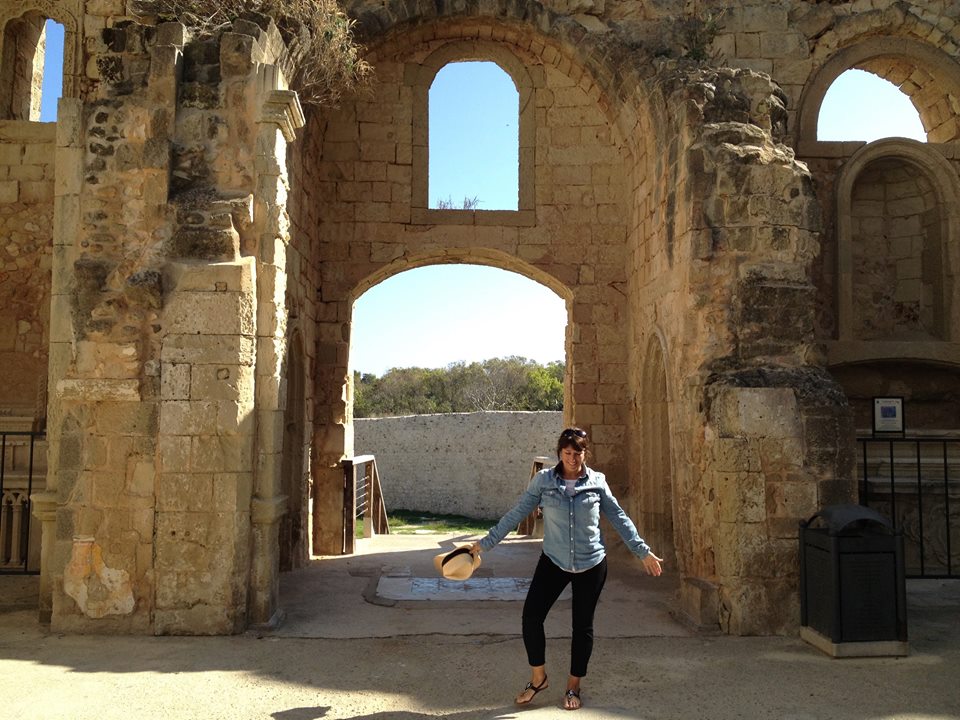 Let's plan your trip! We look forward to getting started on your bespoke Puglia itinerary.
Create your own story 
We'll help customize a bespoke trip tailored to your unique needs and tastes. To get started, please call us: +1 647 269 1929